Tajik leadership all set to welcome PM Nawaz for world water moot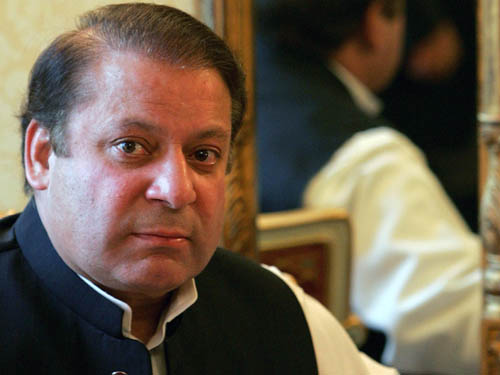 By Ansar Mahmood Bhatti in Dushanbe
ISLAMABAD / DUSHANBE, JUNE 08 (DNA) – The leadership of Tajikistan has made elaborated arrangements to welcome Pakistan Prime Minister Nawaz Sharif who is visiting Dushanbe to attend international conference on water.
The prime minister shall be accompanied by the Minister for Water and Power and special assistant to PM on Foreign Affairs.
A large number of heads of state or government are attending this conference.  The main goal of the Decade was to promote efforts to fulfill international commitments made on water and water-related issues by the year 2015.
These commitments also included the development goals contained in the United Nations Millennium Declaration and particularly to halve the proportion of people without access to safe drinking water and basic sanitation.
Another important goal of the Decade was to develop by 2015 plans for integrated water resource management and water-use efficiency in rendering assistance to developing countries.
Being the initiator of the Decade, the Government of the Republic of Tajikistan has taken a number of measures at national, regional and global levels for its successful implementation.
The Conference is being hosted by Tajikistan in pursuance of the UN General Assembly resolution No. A/RES/69/2015, which was co-sponsored by Pakistan, and is expected to attract high-level participation from a large number of countries, as well as the UN Secretary-General and representatives of other relevant international and regional bodies.
In December 2013, the UN General Assembly had proclaimed 2005-2015 as the 'International Decade for Action, Water for Life', inter alia, to raise awareness about and to promote global synergies to address water-related global challenges.
The President of Tajikistan, Emomali Rahmon, will also receive the Prime Minister for a bilateral visit.
The two leaders will hold a tete-a-tete and delegation-level talks. The whole range of bilateral cooperation, including the energy, power and connectivity sectors, will be discussed during the talks, with a view to further improving fraternal ties between the two countries.
They will also exchange views on regional and international issues of mutual concern. Ambassador of Tajikistan to Pakistan Sherali Jononov who is already here in Dushanbe to welcome Pakistan prime minister said, this visit will further boost bilateral relations between Tajikistan and Pakistan.=DNA
============