PM Kakar arrives in Tashkent to attend ECO summit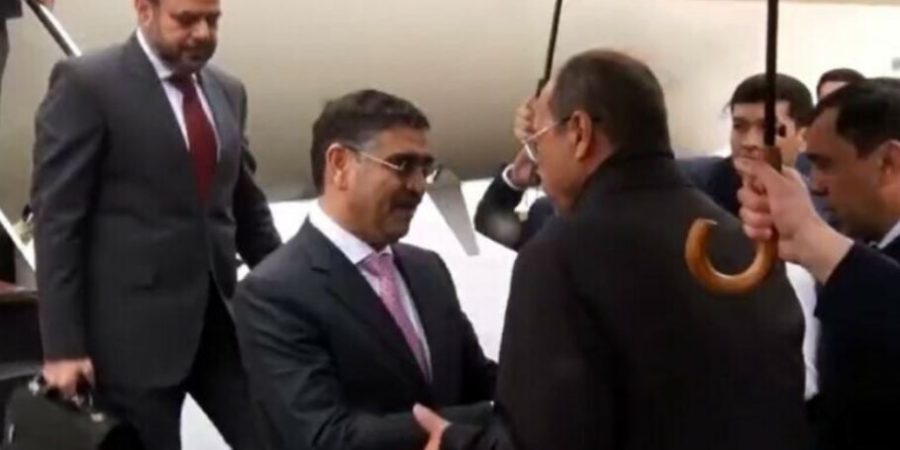 Tashkent, NOV 8: Prime Minister Anwaarul Haq Kakar on Wednesday landed in Tashkent, Uzbekistan to attend the Economic Cooperation Organisation (ECO) summit being held on November 8-9.
The premier was received by Prime Minister of Uzbekistan Abdullah Nagmatovich Aripov at the Tashkent International Airport, the PM's Office said in a post on X (formerly Twitter).
Kakar is accompanied by Foreign Minister Jalil Abbas Jilani and Commerce Minister Gohar Ejaz.
In a press release issued a day earlier, the Foreign Office said: "At the summit, the prime minister will reaffirm Pakistan's commitment to ECO Vision 2025 and to promoting regional cooperation in the areas of trade, transport, connectivity, energy, tourism and economic growth and productivity."
It said the caretaker PM will present Pakistan's vision for the future work of the organisation and for promoting regional connectivity and mutual prosperity. He will also engage in bilateral discussions with the leadership of Uzbekistan and other participating leaders.
The Economic Cooperation Organisation is a regional interstate forum founded in 1985 in Tehran. As a founding member, Pakistan remained committed to the goals of connectivity and mutual prosperity of the ECO region, the statement added.
Uzbekistan is set to host the ECO summit for the first time.
Earlier, a Prime Minister's Office told Dawn that Kakar would return from Tashkent on Thursday and proceed to Saudi Arabia on Friday to attend the Organisation of Islamic Cooperation's emergency conference on Palestine.
Briefly talking about his upcoming international visits in a press conference before leaving for Tashkent, Kakar said the aim of the emergency OIC conference would be to establish humanitarian corridors in Gaza, where over 10,000 Palestinians have been killed since Oct 7.