PM Imran pens letter to Australian PM Morrison offering assistance to overcome bushfires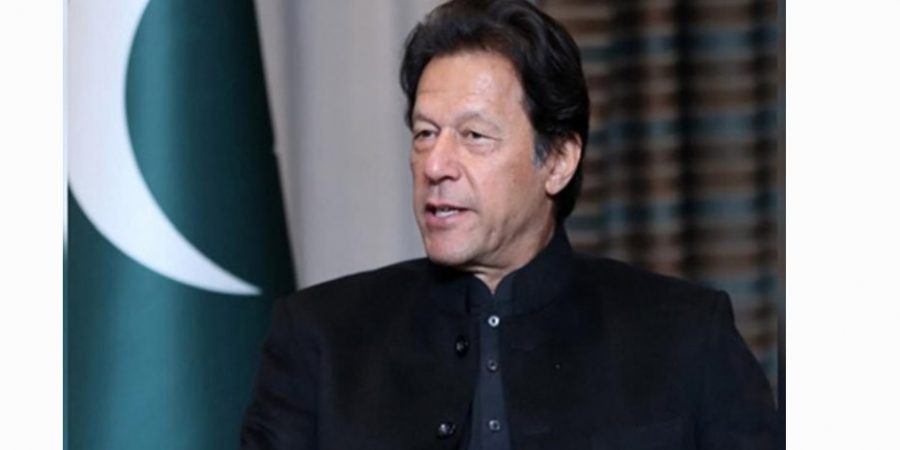 ISLAMABAD – Prime Minister Imran Khan on Tuesday wrote penned a letter to Australian Prime Minister Scott Morrison for expressing grief over the loss of lives and environmental damage following bushfires.
The letter stated, "The people of Pakistan are deeply saddened over the loss of precious lives and large-scale material damage caused by the bushfires in Australia."
"On behalf of the government and the people of Pakistan, and on my own behalf, I would like to offer our profound sympathies and prayers for the people of Australia."
"We have no doubt that the Australian people will overcome this calamity with strength and resilience," the letter read.
The premier with particular emphasis to measures for the climate change added: "I have, time and again, described climate change as one of the defining issues of our time. The challenge cannot be met by any one country alone. I am sure this crisis will also create the opportunity for greater international collaboration to reinforce the imperative of collective solutions."
PM Imran extended assistance to Australia in extinguishing the bushfires, and further added, "Keeping in view our close friendly ties and deep-rooted historical connections, I would like to convey our readiness to assist in any manner possible."
PERSISTENT THREAT
---
Australia is experiencing one of its worst bushfire seasons on record, with fires burning since September and claiming the lives of 28 people, destroying more than 2,500 homes and razing forests and farmland the size of Bulgaria.
Australia's tourism industry that accounts for more than 3% of the country's A$1.95 trillion ($1.4 trillion) annual economic output has also been hit hard.
Victoria's state capital Melbourne, Australia's second-biggest city and a major tourist drawcard, was blanketed in hazardous smoke on Tuesday although cooler weather had eased the fire danger.
The city's air quality dropped to the "worst in the world" overnight as cooler temperatures brought particles in the air close to the ground, a senior state health official said. Residents were advised to stay indoors, bring pets inside and keep windows closed.
In Melbourne, a tennis player collapsed in a coughing fit and retired from Australian Open qualifying as organizers faced a storm of criticism for plowing ahead with matches despite the hazardous air quality.
The fires have also created an ecological disaster for native species including koalas and rock wallabies.
Despite cooler weather this week, officials warned that bushfire threat was far from over.
At least 145 fires continued to burn across Victoria and New South Wales (NSW) states although widespread rainfall is forecast for fire-hit areas on the east coast from Wednesday.
About 18 bushfires were yet to be contained in NSW, Australia's most populous state, while in Victoria authorities upgraded warnings to show one fire burning at an "emergency level" and seven fires at the 'Watch and Act' category, one level below emergency status.
Climate scientists warned that Australia's fires were a harbinger of what was to come for the rest of the world as the planet warmed due to human activity.
"Temperature conditions in Australia are extreme at the moment but they are what we expect to happen on average in a world of three degrees of global warming," said Richard Betts, Head of Climate Impacts Research at Britain's Met Office Hadley Centre. "It brings it home to you what climate change means."
With input from Reuters