PM expresses condolence, grief over loss of precious lives in earth quake in Turkey, Syria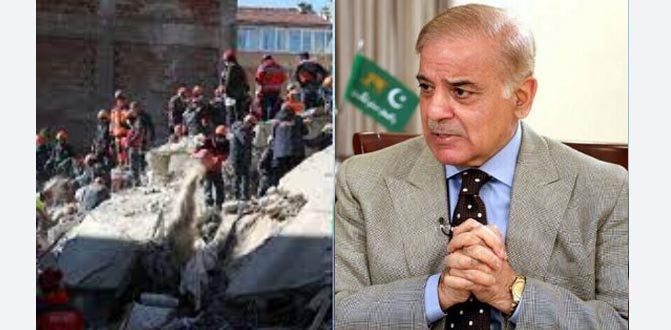 DNA
ISLAMABAD, Prime Minister (PM) Shahbaz Sharif has expressed grief and condolence over the loss of precious lives in earthquake in Turkey and Syria.
PM  said on Twitter, "The news of this great earthquake that hit southeast Turkey is deeply saddening. I convey my deepest condolences to my brother President Recep Tayyip Erdogan and the brotherly people of Turkey for the loss of life and property."
Reminding that Turkey extends a helping hand to Pakistan in every difficult moment, PM emphasized that Islamabad will provide all possible assistance.