PM discusses construction of black sea motorway with Chinese business people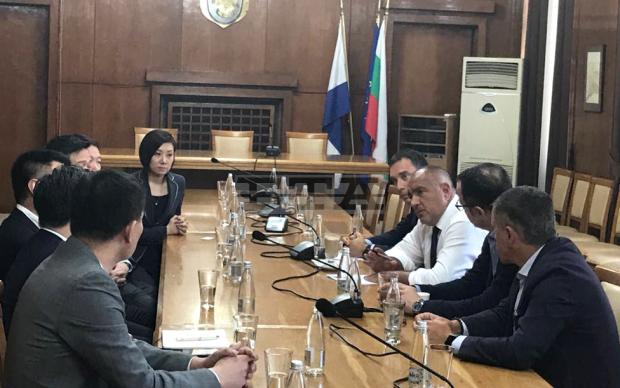 SOFIA, AUG 18 (DNA) – Prime Minister Boyko Borissov met Chinese business people in the Black Sea city of Bourgas, the government press office said. The two sides discussed scenarios in which China invests in the implementation of Bulgarian projects, and the focus was on a Black Sea motorway.
The meeting was attended by Bourgas Mayor Dimiter Nikolov. Emerging from the meeting, the Prime Minister said that considerable progress has been made in respect of this motorway project. The government has the idea to sell a concession for building the motorway.
He also said that the Chinese investors wanted to see the route and that the mayor was asked to present his own investment projects.
The Chinese business people were interested in the port areas, said Borissov. He added that an investment in the Belene N-plant project was also discussed.
The Prime Minister said it would be great for the Bourgas region to have direct air services to and from China, and not only during the holiday season.
The Regional Development Ministry said Thursday that a Chinese company is interested in the construction of large infrastructure projects in Bulgaria on the basis of public-private partnership. The projects include building the motorways between Kalotina and Sofia and between Rousse and Veliko Turnovo and the road tunnel under Mt Shipka.