PM Abbasi reaches New York to address UNGA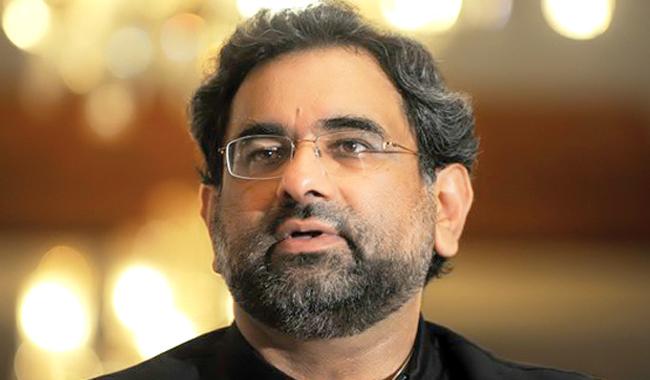 NEW YORK, SEPT 19 (DNA) – Pakistani Prime Minister Shahid Khaqan Abbasi reached New York from London Monday afternoon where he along with his delegation will represent Pakistan at the 72nd session of the United Nations General Assembly (UNGA).
Aizaz Chaudhry and Maleeha Lodhi — Pakistan's Ambassadors to the United States and United Nations, respectively received the PM at John F. Kennedy International Airport.
Pakistani High Commissioner in the UK Syed Ibne Abbas bade farewell to the prime minister and his delegation at the airport.
In his debut address before the world leaders, Abbasi will outline Pakistan's positions on key international political, social and development issues of vital concern to the country.
During his visit, PM Abbasi is also scheduled to hold bilateral meetings with US Vice President Mike Pence and UN Secretary-General Antonio Guterres. He will also meet leaders of various nations that are part of the UN. He will also be speaking to representatives of the Council on Foreign Relations and US-Pakistan Business Council.
Abbasi is likely to have extensive interaction with the international media during and after the UNGA.