Photographic Exhibition on Pakistan held in European Parliament Brussels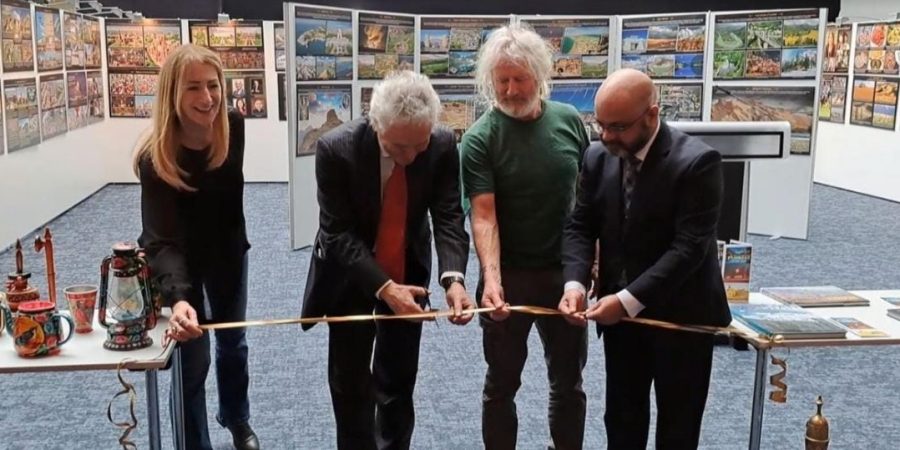 DNA
Brussels, APR 11: In commemoration of the 60th anniversary of the establishment of diplomatic relations between Pakistan and the European Union, a week-long photographic exhibition was inaugurated today at EU Parliament Brussels at an event organized by the Pakistan Mission to the European Union, Belgium and Luxembourg in collaboration with European Parliament.
The Photographic exhibition showcased Pakistan's rich history, heritage, architecture, tourism, sports, as well as religious, cultural and culinary diversity. The exhibition was inaugurated by the Member of the European Parliament MEP Herve' Juvin. The inauguration ceremony was attended by the Members of the European Parliament, officials of the European institutions, diplomats, and media persons.
In his remarks on the occasion, MEP Herve' Juvin said Pakistan is one of the youngest country on the planet with the 2nd largest Muslim population. He added that Pakistan is a nuclear power state, located at an extremely significant geographic location at the confluence of the middle east, south and central asia as well as China.
Referring to the devastating floods which affected more than 30 million people in Pakistan, the MEP underscored that Pakistan is one of the most vulnerable coutries due to the climate induced disasters, despite contributing less than 1 percent of the carbon emmissions.
The Charge d' Affairs of  the Pakistani Mission, Syed Fraz Hussain Zaidi thanked the MEPs and other dignitaries for their keen interest in the Pakistani Arts and Culture. He underlined the enormous potential for further expanding Pakistan-EU ties in diverse fields and expressed Pakistan's readiness to advance this productive and constructive partnership.