Pesco officials suspended over poor performance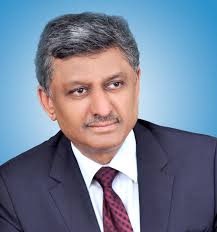 ISLAMABAD: The Federal Ministry of Water and Power on Wednesday suspended 7 XEN's and 15 SDO's of Peshawar Electric Supply Company (Pesco) citing poor performance as Aggregate Technical and Commercial (AT&C) losses in their respective areas have increased.
The suspension orders were issued on the directives of Secretary Ministry of Water and Power Mr Muhammad Younus Dagha after a monthly performance review meeting of the company.
A spokesman for the ministry Zafaryab Khan told media that the suspended official of Pesco includes XEN Mansehra Rural, XEN Charsadda, XEN city, XEN City Rural, XEN Mardan 1, XEN Bunnu1 and XEN Bunnu 2.
The spokesman said 15 SDOs were suspended whose AT&C losses increased more than 4.5 per cent as compared to the previous year.
The water and power secretary directed Pesco to complete meter reading in 98 sub-divisions up to August 2015.
During the meeting, the secretary also showed concern on no progress with regards to incentive package of recovery of outstanding amounts.
The secretary also expressed concern over no progress regarding line losses calculations in Pesco by a third party.