Pervaiz Elahi moves LHC to seek protective bail to avoid arrest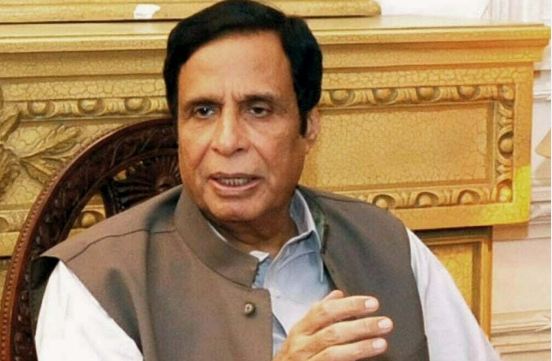 LAHORE, MAY 26 (DNA) — Former Punjab chief minister and PTI Central President Chaudhry Pervaiz Elahi has moved to the Lahore High Court to seek protective bail in a corruption case.
The PTI leader submitted a petition to the Lahore High Court through his lawyers on Friday seeking protective bail in a case registered against him. The lawyers wanted the court to fix Elahi's petition for hearing today.
The former chief minister will appear before the court after the fixing of his bail petition. On Thursday, anti-corruption officials accompanied by Punjab police showed up outside Ealhi's home to arrest him.
According to the anti-corruption establishment, Elahi is wanted in a case related to the misuse of powers and misappropriation in development funds. Meanwhile, the Lahore police could not find the whereabouts of Elahi. His arrest could not be made despite the fact that his location was detected with the help of the locator.
According to the locator, Elahi was present at his home on Zahoor Elahi Road yesterday noon but the raiding team could not find him. Then the locator showed his presence in a school building adjacent to his residence, but he was not there too.
The police are still present on Zahoor Elahi Road. They have set up security pickets on all entry and exit points of the road. They have also blocked the entry of non-residents on the road. — DNA