People praise Hugarian embassy goodwill gesture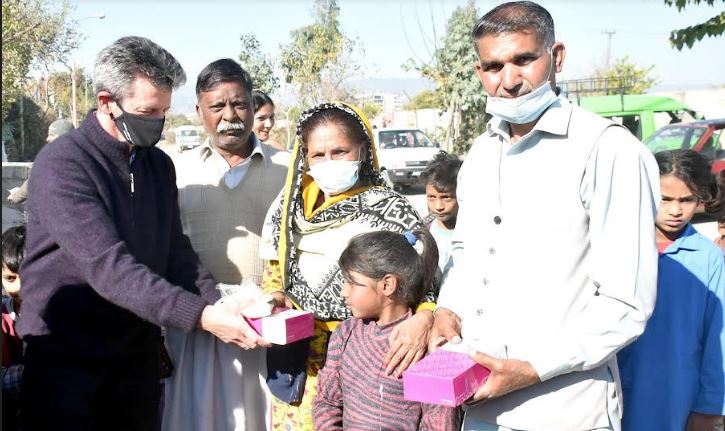 Hungarian embassy distribtes food stuff among the needy people
Staff Report
ISLAMABAD: The people living in the slum area of Sector H 9 have praised the goodwill gesture of the Hungarian embassy in Islamabad for taking care of their needs. The Hungarian Ambassador Bela Fazekas along with his staff visited the area and distributed food stuff among the needy people.
The ambassador and the embassy staff remained with them for quite some time and exchanged views with them besides getting first hand information about their issues. The ambassador assured to continue such efforts even in the coming days.
The people present on the occasion told this correspondent that they were greatly touched by the kind attention and support exended to them by the Hungarian embassy. They hoped that other philantrohpists would also come forward following the exmaple set by the Hungarian embassy.