Pemra enforces blanket ban on Indian content in Pakistan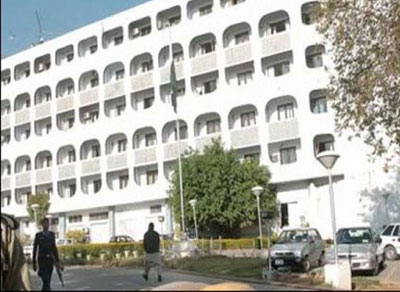 Pakistan Electronic Media Regulatory Authority (Pemra) on Wednesday approved a complete ban on airing of Indian content in Pakistan from October 21, said a statement released by the regulatory authority.
The decision was taken in the 120th meeting of the authority held today in the federal capital.
The federal government had earlier suggested banning airing of Indian content in a tit-for-tat move after Pakistani content was completely banned by India.
The ban will come into effect at 3pm on October 21, and violators will be prosecuted under law, said the statement.
"The ban will come into effect at 3pm on October 21, and radio and television stations which violate the ban will have their licences suspended without a prior show cause notice," said the statement issued from the regulatory authority.
The ban extends to all Indian content on cable and radio being aired in the country.
"Pemra, with the authority vested by the federal government, today announces the cancellation of the one-sided rights given to India by the Pervez Musharraf government," said the Pemra statement.
Earlier in October, Pemra granted Absar Alam the authority to revoke or suspend licences of companies airing Indian content without providing prior notice.
On Aug 31, Pemra had announced that strict action would be taken against the channels airing foreign content more than the prescribed limit and traders selling illegal DTH sets.