Peace in Afghanistan needed for ending violence, Pakistan tells UN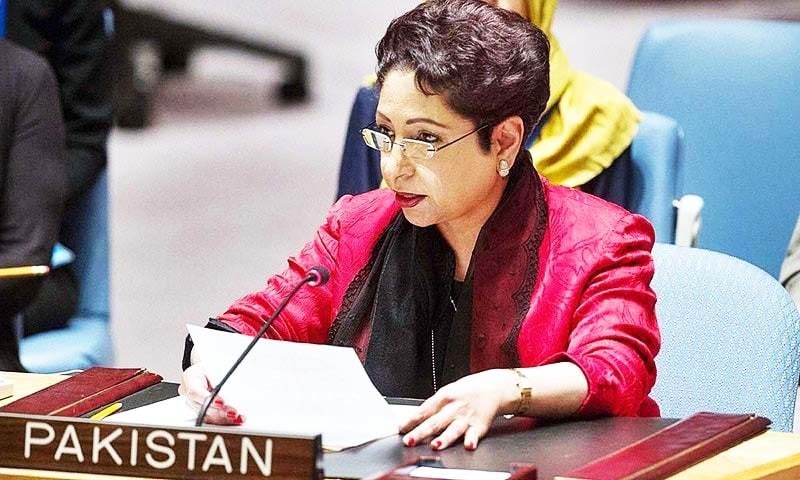 UNITED NATIONS: "Peace in Afghanistan, and cooperation with Kabul, will enable us to fully defeat our common threat from violent groups," Maleeha Lodhi, Pakistan's Ambassador to the United Nations, said on Thursday.It would pave the way for the voluntary return of millions of Afghan refugees Pakistan still hosts – the most protracted presence of refugees in any single country in recent history, she told a Security Council meeting on Afghanistan."It will open the way for the ambitious plans for regional development and integration we have jointly worked on," she said.
She concluded by saying that mutual respect for each other's national interests and sensitivities must be the bedrock of the future Pak-Afghan relationship.
Ms Lodhi said that while external parties could play a role in facilitating Afghan reconciliation they "cannot impose" a solution. Reconciliation and dialogue, she said, had to be between the Afghans themselves and "owned and conducted by Afghans".
She recalled that it was at the request of President Ashraf Ghani that Pakistan undertook to facilitate a dialogue between Kabul and the Afghan Taliban.
"Our sole aim was to establish direct contact between them and the Unity Government."
Condemning all terrorist violence in Afghanistan, she told the 15-member council that continued conflict in Afghanistan was not in Pakistan's national interest.
Warning that those "working overtime to sabotage and poison Pakistan-Afghan relations were no friends of Afghanistan", she said both Afghanistan and Pakistan needed to be clear who their common enemies were.
Ms Lodhi said that Pakistan's efforts to encourage the Afghan Taliban leaders to revive the dialogue with Kabul should not be misconstrued as any form of endorsement for their revived violence, following the scuttling of the intra-Afghan talks in July.