PCB chairman says won't settle for anything less than two Tests against Bangladesh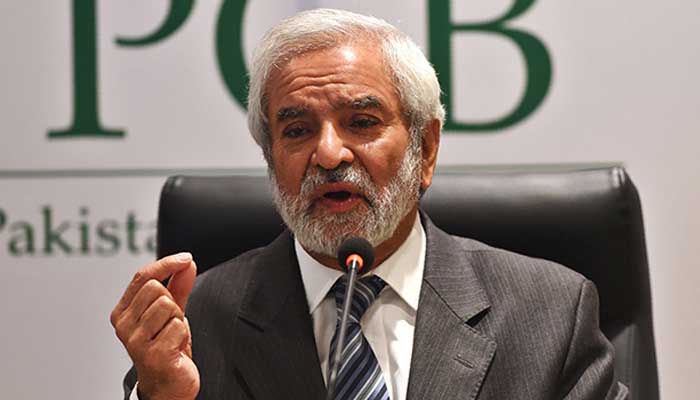 KARACHI:   The anxiety level of Pakistan's cricket authorities heightened on Thursday when the Bangladesh Cricket Board (BCB) once again delayed a decision on sending its team to Pakistan later this month.
A source in the cricket board told The News that the PCB was now getting impatient as it has to start finalising preparations for the two-Test series which is supposed to get underway in Karachi later this month.
But the BCB bosses aren't making it easy for their Pakistani counterparts. While responding to a PCB letter regarding Bangladesh's tour of Pakistan, BCB President Nazmul Hassan in a telephonic conversation with PCB chairman Ehsan Mani said that his Board will be in a position to take a final decision on the issue on Monday (January 13).
Mani, according to sources, told Hassan in a polite yet firm tone that the PCB would settle for nothing less than a two-Test series, which will be part of the ICC World Test Championship.
Bangladesh have been insisting on playing just one Test match in Pakistan. They are also willing to play three T20 Internationals but the Pakistanis have refused to agree to that.
Mani has made it clear to the BCB boss that the least PCB will settle for is a two-Test series. PCB has made it clear that if the duration of the tour was an issue then they can reschedule the T20 series for some other slot but there would be no compromise on the two-match Test series.
The reason why PCB are adamant on having two Tests at home rather the one as suggested by BCB is simple: A one-off Test match won't count in the ICC Test Championship. "It has to be at least a two-Test championship like the one we hosted against Sri Lanka recently," a senior PCB official told The News on Thursday night.
The official said that the BCB chief told Mani that a final decision on his team's tour of Pakistan remains a work in progress and that he will be able to convey it after a BCB Board meeting in Dhaka on January 12.
"He [BCB President] made a phone call to Mr Mani and sought time till Monday to make a final call on Bangladesh team's tour of Pakistan," said the official.
The BCB has been dilly dallying on their team's Pakistan visit for quite some time. But in recent days, PCB has been pushing for a decision and for the obvious reason that the short window that they have for the Test series against Bangladesh would soon be closing.
The PCB will be hosting a full season of the Pakistan Super League (PSL) at home starting February 20. This means that they have to start and finish the home series against Bangladesh well in advance of the PSL's inaugural match. "Time is running out which is why the PCB is now anxiously awaiting a final decision on the tour from the BCB chiefs," said the official.