PBF demands revision of NFC award in its post budget conference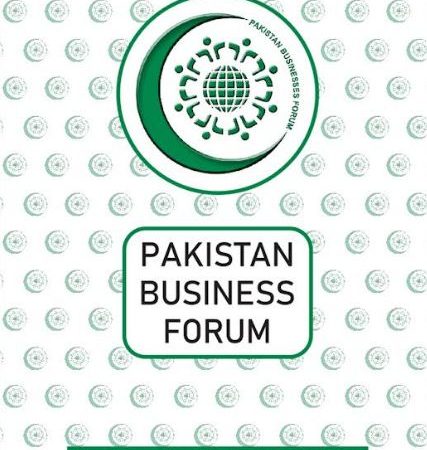 DNA
Lahore: Pakistan Business Forum (PBF) says eighteenth amendment financially weakened the federation in the name of provincial autonomy. All the savings and money are with the provinces
In a post budget reaction, PBF Secretary Information and Spokesperson, Zainab Jatoi while talking to media on Sunday said we demand revision of only that part of the 18th Amendment which is related to allocation of resources through NFC Award.
Today, the Federation has no money, Defence and foreign debt is only the responsibility of the federal government. Provinces should also pay their share in federal government loans.
She said the economy is already under pressure from floods and the war between Ukraine and Russia.
However the government has taken a lot of these kinds of measures in the budget for 2023 and 2024 that will help the IT, SME, and agriculture sectors grow. In this financial plan, farming, which is the foundation of the public authority, has allotted five billion rupees for the arrangement of sponsored advances to the agri business. The public authority has allotted six billion rupees for the following year for the concession on imported urea manure. Charges and obligations on import of value seeds have been annulled. PBF is appreciative of these efforts.
The rural economy has the potential to be transformed by the agro industry. The SMEs are critical to any industry. In this financial plan, the alliance government has carried out a super duty on pay above Rs 150 million. This action is in direct contravention of this promise. Additionally, the public authority has expanded the expense pace of 0.5% on business shippers. The PBF had proposed that a comparable duty design ought to be saved for business shippers or modern to save charge income because of under-invoicing.
Zainab Jatoi further said that the conversion of 50000 agriculture tube wells on solar energy will not only reduce the input cost for the farmers but it will also help reducing demand of electricity and imported diesel.
She said that exemption from duties and taxes on combined harvesters; rice planters, seeders and dryers; and import of certified seeds and saplings and 5-year tax exemption to agriculture based industries of rural areas would help increasing output and reducing the post harvest losses, but we had also expected to announce the relief in fertiliser prices especially in DAP and Potash.
Whereas PM's Youth business and agriculture loan scheme, discounted credit facility for small farmers, and increase in agriculture credit target to Rs.2250 billion were some other measures aimed provision of capital into agriculture sector, she said adding that but government should consider reduction in KIBOR rates to ensure benefits of credit schemes.
Jatoi also lauded establishment of Export Council and said it was a long standing demand of business community that was met in the budget 2023-24. She was of the view that $30 billion export target for new financial year should be revised to $40 billion while considering the devaluation of rupee and potential of export oriented industry of the country.
She further said that measures like granting SME status to IT sector and tax exemption to youth entrepreneurs would encourage the youth and promote IT and entrepreneurship in Pakistan.
PBF Spokesperson also stated the decision of raising minimum wages of workers to Rs.32000 and said that it would help providing relief to lower income strata of the society.
She urged the need of initiatives for revival of industry, business confidence and imports particularly raw materials for local industry to assist the important sectors of economy in dealing with problems being faced.