Party will clinch more seats than ever in 2018, Dr Sattar reacts to Vohra blow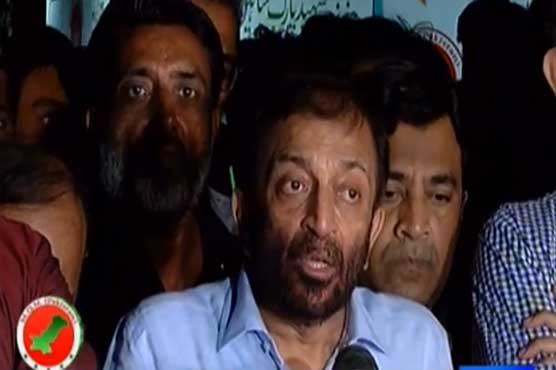 KARACHI, OCT 29 (DNA) – Dr Farooq Sattar has said on Sunday, reacting to deputy mayor Arshad Vohra's parting ways with Muttahida Qaumi Movement, that the political party would clinch more seats in General Elections 2018 than before.
Dr Sattar talked to the media in Karachi and called for an end to 'politics of repression and force' and claimed that no matter how many elected representatives of the party shift their alliance, MQM would win more seats than ever in the elections scheduled for mid 2018.
However, MQM Pakistan chief said that Vohra having joined Pak Sarzameen Party is saddening to him.
The development came today after Dr Sattar had warned on October 22nd to resign among all elected members of MQM in provincial assembly, National Assembly and the Senate in case forcible approaching to MQM members was not stopped.
He had claimed that members of the party were being pressurized by certain elements to part ways.
Dr Sattar said that Vohra is welcome to join MQM Pakistan again once the legal case against his brother is dealt with according to his wishes.