Party received complaints from voters in NA-120: Khawaja Asif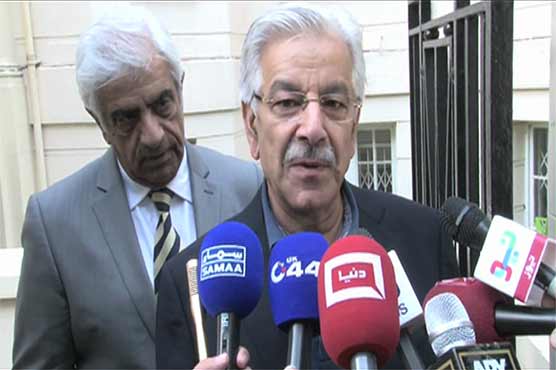 LONDON, SEPT 17 (DNA) – Foreign minister Khawaja Asif has said on Sunday (September 17) that Pakistan Muslim League-Nawaz has received some complaints from voters in NA-120 constituency.
Asif talked to the media after he attended a meeting that was presided over by Nawaz Sharif at his London residence.
The minister claimed that Kulsoom Nawaz would win the by-polls in NA-120 constituency.
He said that there are reports of complaints in the elections. The minister further said that Kulsoom Nawaz is to undego another one or two surgeries.
Khawaja Asif arrived in London along with Prime Minister Shahid Khaqan Abbasi to attend a meeting and will leave for United States to attend 72nd United Nations General Assembly session.