Parliamentary Secretary, Ministry of Climate Change, President RCCI plant trees at TDC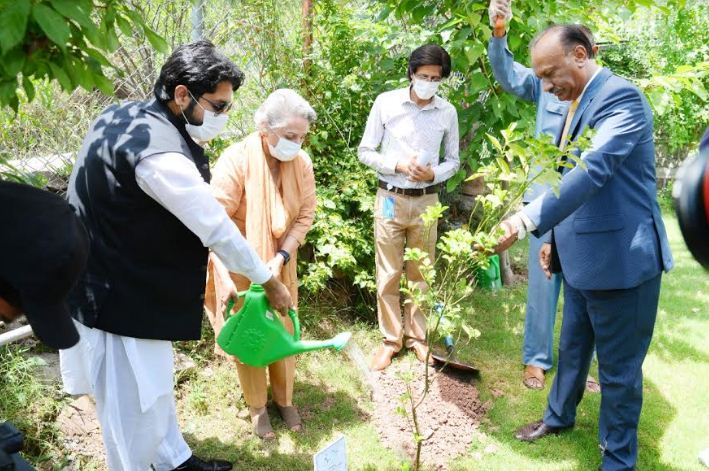 DNA
RAWALPINDI, JUN 14 – The Diabetes Centre (TDC) commemorated World Environment Day 2021 with a tree plantation activity in collaboration with the Ministry of Climate Change and Rawalpindi Chamber of Commerce and Trade (RCCI) at TDC.
Ms Rukhsana Naveed, Parliamentary Secretary, Ministry of Climate Change and Mohammad Nasir Mirza, President RCCI, visited the hospital for the tree plantation. Vice president RCCI Shahraiz A. Malik and other officials from RCCI and the ministry were present on this occasion.
The Parliamentary Secretary lauded TDC for their efforts for promoting green environment and assured full support of her office in this regard.
RCCI President Nasir Mirza shared the various environmentally responsible initiatives underway at the chamber, including the installation of a rainwater harvesting and recharge system and solar panels at chamber building.
RCCI has so far planted more than 80,000 plants under clean and green Pakistan. The tree plantation, he said, was part of the efforts to instil and promote a green culture among the community.
Nasir Mirza said that it was the collective responsibility of all people to secure the future by preserving the environment for future generations and promoting tree plantation and other green initiatives as far as possible.
On this occasion, TDC CEO thanked the guests and expressed that being a socially responsible organization; TDC is celebrating World Environment Day with tree plantation to promote nature and greenery, which are important factors for leading a healthy life and for creating a healing environment for patients.