OPINION: Parliamentary Elections in Azerbaijan By Ansar Mahmood Bhatti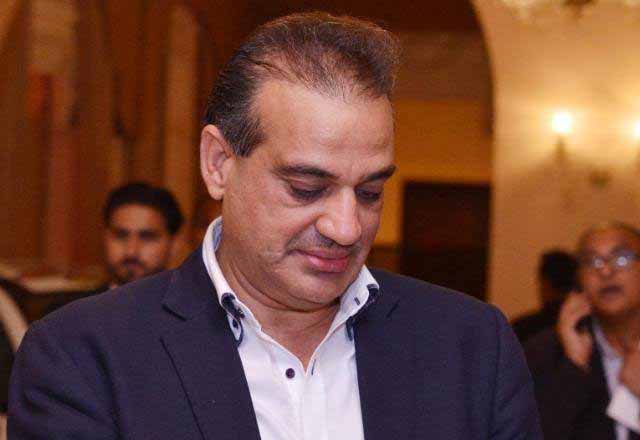 Azerbaijan, an important transcontinental country with a population of around 10.14 million inhabitants, steadily continues its journey towards development and modernization after declaring its independence from Soviet Union in 1991.
The architect of the Republic Heydar Aliyev incurred upon himself the onus of driving the nascent republic to a modern and forward looking state where people of all nationalities, religions and faiths could co-exist happily.
After passing away of Heyder Aliyev his son Ilham Aliyev stepped into shoes of his father with a view to not only furthering his agenda of development and harmony but to make Azerbaijan a leading regional and global player.
And his efforts ostensibly bore fruit thus making Azerbaijan one of the leading political and economic players.
The incumbent government of President Ilham Aliyev ever since its establishment has been focusing zealously on improving the lot of especially those who do not have access to state of the art technologies. That is why those living in remote areas such as Gabala and Quba—two wonderful cities of Azerbaijan I visited almost 8 years ago, can cherish fruits of modernization and development. People of these areas are not only industrious but skillful also. They would prefer to stay at home and undertake some skilled work such as handicrafts; carpet making; embroidery etc, instead of going abroad or other cities for jobs.
This virtue of theirs has successfully preserved and sustained originality of these places therefore people visiting these places would certainly get a true color and taste of Azerbaijani lifestyle; culture and cuisines.
Azerbaijan under President Ilham Aliyev continues its march towards progress and prosperity. The govt top priority appears to be better facilitation of people by providing them all basic necessaries of life.
The Heydar Aliyev Foundation has been actively participating in building a new society and contributing to the social and economic development of the country, by implementing various projects in spheres such as education, public health, culture, sports, science and technology, environment, and social and other spheres.
President of the Heydar Aliyev Foundation is Azerbaijan's First Vice President, First Lady, UNESCO and ISESCO Goodwill Ambassador Mehriban Aliyeva, under whose guidance the Foundation has undertaken a number of humanitarian projects in Pakistan as well.
The Foundation immediately started relief work after the deadly earthquake in Pakistan. Since then the Foundation has established a number of schools, especially in Kashmir where mostly the needy children get education.
The humanitarian work of this Foundation has not only won laurels for Azerbaijan at home but abroad also.
Both Pakistan and Azerbaijan share common views on many issues including Kashmir and Nagorno-Karabakh. Armenia forcibly annexed the Azerbaijani territory Nagorno-Karabakh in early 90s despite the fact that the international community declared that the area was a legitimate part of Azerbaijan. As a result of war hundreds of Azerbaijnai people lost their lives while tens of thousands were left homeless. Nevertheless both countries are holding peace negotiations on regular basis after ceasefire announced in 1994. Pakistan whole-heatedly supports Azerbaijan on this issue and has not recognized Armenia only because it continues to occupy Azerbaijani territory. Similarly Baku supports Pakistani's stand on Kashmir and believes in settlement of the dispute as per the UN resolutions.
The early parliamentary elections in Azerbaijan have been announced for February 9, 2020. The electorates shall elect their representatives for the Milli Majlis.
The Central Election Commission has already announced polls schedule and list of contesting candidates. This time a big number of youths has registered themselves as voters and candidates. According to analysts, the new parliament is supposed to set basis for a strong and prosperous Azerbaijan.
Relations between Pakistan and Azerbaijan are constantly on the move. The respective Azerbaijani ambassadors have contributed greatly towards strengthening of bilateral relations but during the tenure of Ambassador Ali Alizada bilateral relations have been given new dimensions.
Besides exchange of high level bilateral visits, trade and economic activity has also seen marked surge. Tourism happens to be yet another area where both countries have made huge strides in past few years.
A 12-member observers' delegation from Pakistan, which happens to be one of the biggest, is a clear manifestation of close and brotherly relations between the two countries. Bilateral relations for sure will remain on the same positive trajectory even in the prospect.
The writer is Editor-in-Chief of daily Islamabad Post/DNA News Agency and CENTRELINE journal. He can be reached at centrelinemag@gmail.com