Palestinian presidency urges Trump work for P.State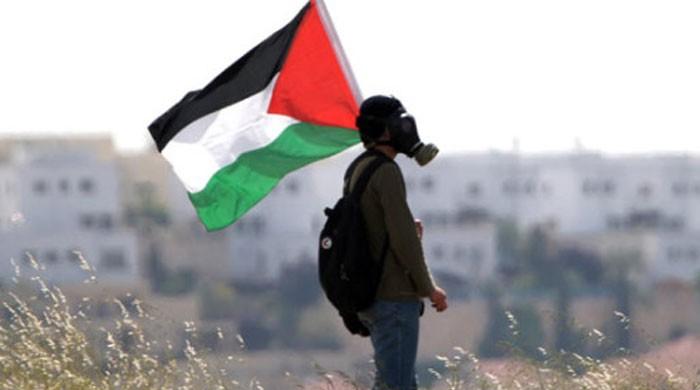 RAMALLAH, NOV 09, (DNA):  Palestinian president Mahmud Abbass' office on Wednesday called on US president-elect Donald Trump to work towards the establishment of a Palestinian state, with peace efforts with the Israelis long at a standstill.
"We are ready to deal with the elected president on the basis of a two-state solution and to establish a Palestinian state on the 1967 borders," spokesman Nabil Abu Rudeina told media, referring to the year when Israel occupied the West Bank.
Hamas which controls Gaza said Wednesday that it did not expect a change in US "bias" against the Palestinians with Donald Trump in the White House.
"The Palestinian people do not count much on any change in the US presidency because the US policy towards the Palestinian issue is a consistent policy on the basis of bias," Hamas spokesman Sami Abu Zuhri told media.
"Nevertheless, we hope that US president Trump will re-evaluate this policy and rebalance it on the Palestinian issue."
he yelled at the top of his lungs, "I believe that we will win!"
But when Florida flashed on screen, the loudest man in the room became cautious.
"I'm hoping for a long night,' Frontela, 42, told me at a pro-Trump viewing party. "If they call it early, Trump is over. The only chance we have for Trump coming out [on top] here is a long freaking night."
The atmosphere of this local bar was charged.the first state that Hillary Clinton won—everybody started shouting, "Lock her up! Lock her up!"