Pakistani students achieved highest number of Indonesian scholarships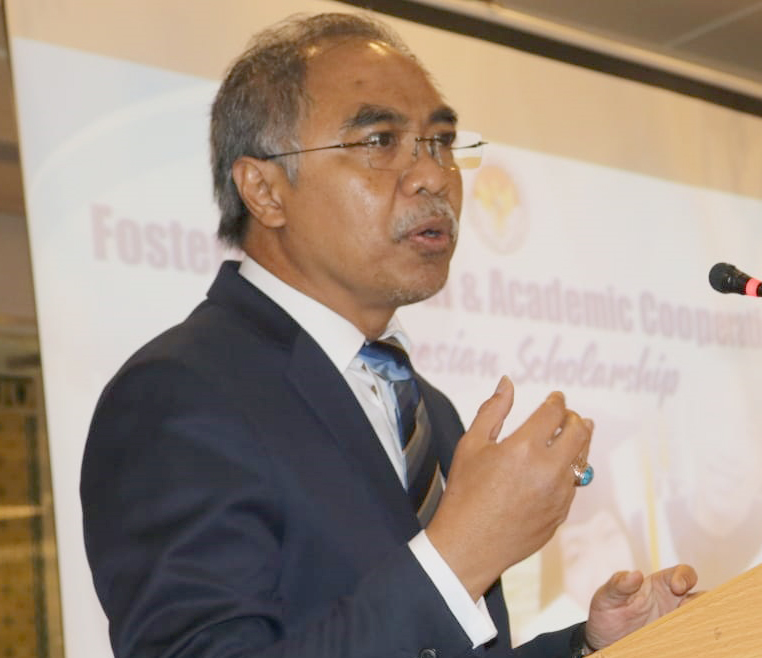 DNA
ISLAMABAD: Indonesian Embassy hosted an informative gathering for more than twenty awardees of the KNB and other scholarship programs on December 02, 2021 in Pearl Continental Hotel, Rawalpindi. This year total 63 scholarships were awarded to students from Pakistan, in all categories, which was the highest as compared to the previous year. The event was attended by the scholarship awardees, alumni of the KNB and Journalists.
Ambassador Tugio congratulated all the students of the Indonesian scholarship awardees and shared the cultural and academic cooperation between Indonesia and Pakistan which needs to be encouraged and promoted to strengthen the ties between the two brotherly countries.
H.E Mr. Adam Tugio said Indonesia and Pakistan are blessed with rich cultural heritage and traditions carrying interesting and attractive similarities. Both the countries cherish various traditions and share many similarities from nature to culture and from preserving (Islamic) tradition being two of the most populous Muslim countries of the world, embracing modernity.
Ambassador Tugio expressed his excitement knowing majority of the Indonesia's scholarship awardees would study in the best universities in different cities in Indonesia, and reminded that most of universities are on the list of 500 best universities based on QS World Ranking of 2020.
He expressed hope for the students that have completed their study programs in Indonesia, they will not only play a more constructive role in the progress of Pakistan but in many fields which will help further strengthen the friendly relationship between Indonesia and Pakistan.
The Minister Counsellor for Information and Social Cultural Affairs of the Embassy of the Republic of Indonesia, Mr. Pramudya Sulaksono highlighted the insights of the Government regulations for foreign students in Indonesia. He also shared imperative details regarding visas and immigration with the students for their understanding.
Mr. Wasim Chaudhry, Alumni of KNB Scholarship who has recently graduated from Institute of Technology Bandung, also shared his experiences and association with all the attendees. Two Students who were already enrolled on-campus students pursuing their Ph.D. degrees in Indonesia joined the gathering virtually and shared their tips studying in Indonesia.
The event was concluded with a question and answer session, where freshly enrolled students asked various relevant questions pertaining to their degree.