Pakistan will Never Recognize Israel Unless Palestine Issue is Settled: Ashrafi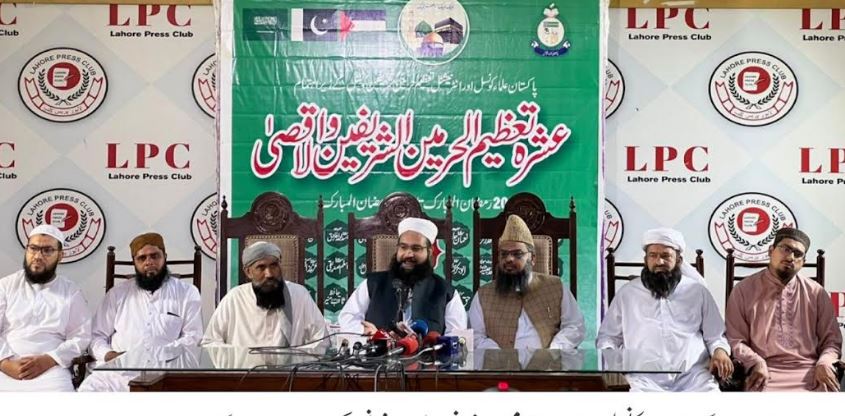 LAHORE, APR 23: /DNA/ – Tahir Mehmood Ashrafi , Chief of the All Pakistan Ulema Council in Pakistan has said that Pakistan will never recognize Israel unless the Palestine issue is settled.
He said that "We consider Palestine as the issue of the Muslim Ummah and the entire humanity".
Tahir Mehmood Ashrafi expressed his views at a press conference at Lahore press club, on Saturday.
Allama Zubair Abid, Qari Abdul Hakeem Athar, Moulana M. Aslam Qadri and others were also present on the occasion.
He also said Pakistan and Saudi Arab have historical ties and both have stood by the side of each other in testing times. He said that our relationship is based on cultural and religious similarities.