Pakistan, Vietnam agree to boost trade ties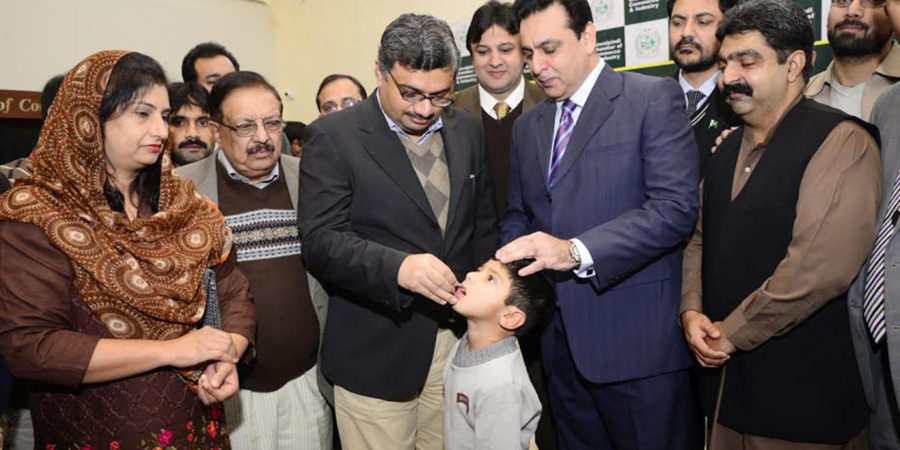 ISLAMABAD, DEC 17, (DNA) – Vietnam's Ambassador to Pakistan Nguyen Xuan Luu has said that many Vietnamese companies were interested in trade and investment in various sectors in Pakistan with focus on Karachi.
He said that Karachi is a very important city and has a huge economic potential which has attracted many businessmen of his country.
Nguyen Xuan Luu said this while talking to President FPCCI Abdul Rauf Alam during his visit to FPCCI Capital House.
He said that both countries enjoy excellent relations but bilateral trade and investment was much lower than the actual potential for which government and private sector must play their role.
He acknowledged the role of FPCCI in promoting trade and industry and said that Pakistan is a huge consumers market and Vietnam's business community can benefit from this opportunity.
Many Vietnamese companies had shown interest to invest and provide their expertise in various economic sectors of Pakistan especially in agriculture and seafood, he added.
The Ambassador said that Vietnam also can import different items mainly textile, leather and other products for which liberal visa policy, exchange of information, interaction and exchange of delegations is imperative.
At the occasion, President of the Federation of Pakistan Chambers of Commerce and Industry (FPCCI) Abdul Rauf Alam said that Pakistan and Vietnam have signed a trade promotion agreement in the third meeting of Joint Trade Commission (JTC) held in August 2015 but it has not helped a lot.
The next session of Joint Trade Commission scheduled in Islamabad shortly should come up with meaningful ways and means to boost trade after reviewing scope of trade and identifying, he added. .
Abdul Rauf Alam said that the Vietnam Trade Promotion Agency (Vietrade) and Trade Development Authority of Pakistan (TDAP) should improve their efforts in this regard.
He said that many Vietnamese products find their way to Pakistan through Dubai which indicate presence of some barriers that must be tackled.
The president of the Apex chamber said that both countries can cooperate in the fields of engineering, information technology, food processing, textile products, garments,
pharmaceuticals, security and military equipment, auto parts, man-made filaments, knit fabrics, plastics and plastic products, dairy products, surgical instruments, distillation products,
handicraft, rubber and rubber products like tyres and tubes, machinery, electric and electronic equipment and cinnamon.
Pakistan can get easy access to the market of Southeast Asian nations by promoting better relations with Vietnam while it can help Hanoi to access South and Central Asian markets, said Alam.=DNA