'Pakistan and UAE are natural allies': Ahmed Amjad Ali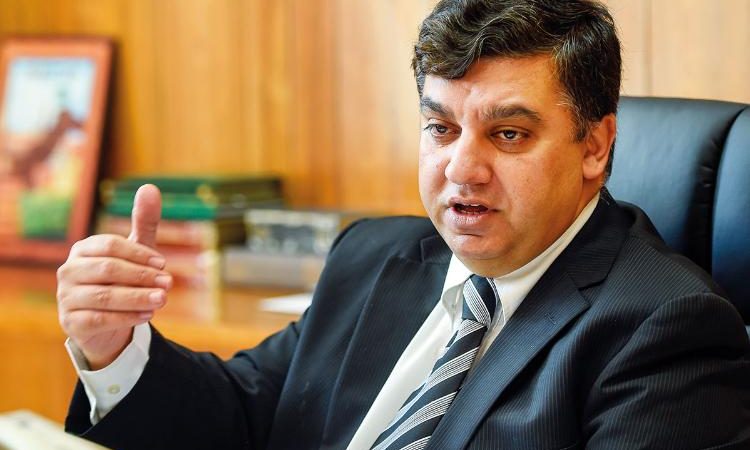 Relations between the UAE and Pakistan are very strong and the two nations are natural allies and enjoy very cordial and brotherly relations with common interests, says Ahmed Amjad Ali, Consul General at Pakistan Consulate Dubai.
"In the last one year, after the formation of present government in Pakistan, there is a greater realisation among both the countries that ties need to be strengthened further. During the last eight months, we have seen three visits of Pakistani Prime Minister Imran Khan to the UAE and His Sheikh Mohamed bin Zayed Al Nahyan, Crown Prince of Abu Dhabi and Supreme Commander of the UAE Armed Forces, visiting Pakistan once as well. We have had ministerial and trade delegations also coming to the UAE and likewise to Pakistan," Ali told Khaleej Times in an interview.
Pakistan was the second country to recognise the UAE in 1971. Since then the relationship has grown stronger in all fronts – political, economic, social and cultural among others, the Consul General adds.
"I have met so many locals who always say that Pakistan is their second home as a number of them studied in Pakistan. Late Sheikh Zayed also used to say that 'Pakistan is my second home'. Emirates airline was created by Pakistan and many pilots are still part the world's largest airline for international passengers… So the mutual bond and relationship is strong," he states.
Currently, 1.6 million Pakistanis reside in the UAE, mostly in Dubai and Northern Emirates. In June, UAE topped the list of countries for remittances to Pakistan, remitting Dh1.3 billion in a month, an increase of Dh39.27 million than last year during the same month.
Highlighting the importance of people-to-people contact, he said Islamabad introduced visa relaxation policy in March whereby people going to Pakistan can apply for visa online. "The UAE is one the first countries which was on our first pilot project. Under this policy, visit visa for Emiratis is free. They can also get visa on arrival or they can apply online as well. This is in order to attract more investment and tourism into Pakistan from the UAE."
Currently, there are more than 250 flights a week between Pakistan and the UAE as all the major airlines – PIA, Emirates, Etihad, Air Blue, flydubai and Air Arabia – of the two countries operate on bilateral basis.
Ali revealed that PIA recently introduced two new flights from Sharjah to Multan and Peshawar and a new route was added from Al Ain. "We are looking at adding new routes such as Ras Al Khaimah. In the next few months, we will have more additional flights on existing routes and new destinations, too."
The two countries are also major trading partners with bilateral trade reaching billions of dollars annually and is growing. Similarly, investments on bilateral basis are also growing.
"The UAE is one of the biggest trading partners for Pakistan in the Middle East and trade is increasing year-by-year. In the first six months of this year, we can see trade delegations from Pakistan and their participation in the exhibitions has grown exponentially. If it was 50 companies last year, it doubled to 100 this year in Gulf Food Exhibition, showing that investors from Pakistan are interested in trade with the UAE," he adds.
The UAE is one of the world's largest donor, carrying out charity and humanitarian works in different countries across the globe, especially in Asia and Africa.
"Since the people of UAE are very generous, they have opened schools and hospitals in far flung areas in Pakistan. We are grateful to the country's leadership in this regard as they have always considered Pakistan as a brother and true friend," said Khan.
COURTESY KHALEEJ TIMES