Pakistan, Turkiye agree to promote cooperation in various fields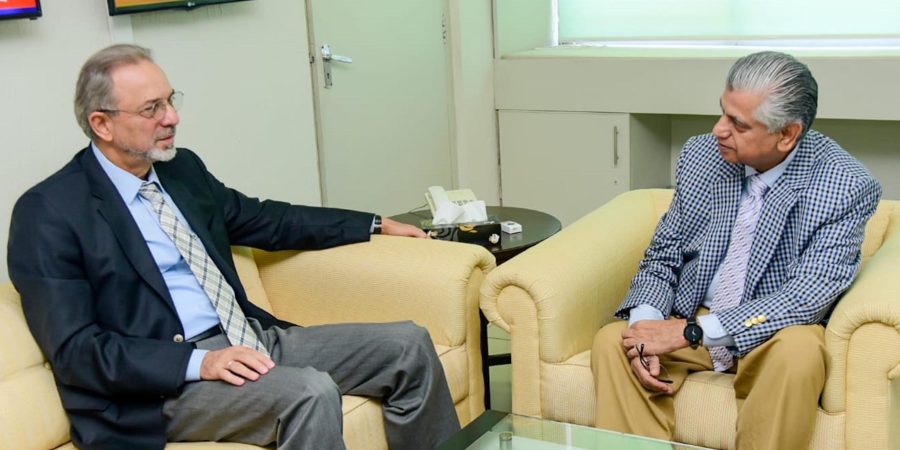 ISLAMABAD, OCT 05 (DNA) — Pakistan and Turkiye have agreed to promote cooperation in various fields including economy, trade, culture and people to people contacts. This came at a meeting between Caretaker Minister for Information and Broadcasting Murtaza Solangi and Turkish Ambassador to Pakistan Mehmet Paçaci in Islamabad on Thursday.
Both the sides emphasized the need to further expand cooperation in the fields of media, drama and films. The Information Minister noted that film and drama can play a key role in improving the global image of any country. He pointed out that the plays of Turkiye are very popular in Pakistan.
Murtaza Solangi said we want to co-produce movies with Turkiye. He said the Turkish filmmakers can benefit from tax incentives offered to the film industry in Pakistan. The Information Minister said northern areas of Pakistan are rich in natural beauty and the Turkish filmmakers can film in these beautiful tourist areas.
He stressed that cooperation between the two countries in the field of media is the need of the hour. Murtaza Solangi said Pakistan and Turkiye should promote their culture together. In this context, joint films can also be shown at Pak-China Center. The Information Minister strongly condemned the recent bomb blast in Turkey.
Strongly condemning the recent bomb blast in Turkiye, the minister said Pakistan had faced the scourge of terrorism and Turkiye was also suffering from the same menace. "We are a strong country and incidents of terrorism cannot weaken us as a nation," he reiterated.
In his remarks, Turkish ambassador said that Pakistan and Turkiye were cooperating in every sphere of life including media. He said the Turkish government wanted to bring Turkish films to Pakistani cinemas.
Mehmet Pacaci said that the Republic of Turkiye was celebrating its 100th anniversary, and they wanted to make these events memorable together with Pakistan. The Turkish ambassador also appreciated the interest of the minister for information in the promotion of regional cooperation. — DNA