Pak to be provided complete security in India: BCCI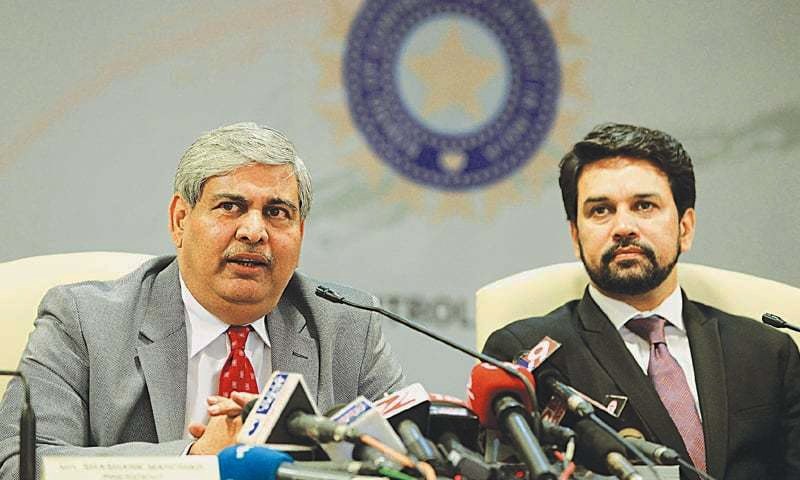 NEW DELHI: Board of Control for Cricket in India (BCCI) secretary Anurag Thakur has assured all teams of the 'highest' security amid reports that Pakistan has proposed to play its World Twenty20 matches at a neutral venue.
Pakistan Cricket Board (PCB) chairman Shaharyar Khan on Monday said a proposal was given to play their World Twenty20 matches on neutral venues next month in the event that the government does not allow the team to tour India.
India host the ICC World Twenty20 from March 8 to April 3 but Pakistan's participation is subject to government clearance as there are specific threats, Khan said.
"We have told the International Cricket Council now and before as well, the decision (to tour India) is with the government and it will consider if there is a specific Pakistan oriented security threat," Khan told media.
But according to Thakur, the BCCI was well equipped to host a world event and added that 'no country should feel insecure.'
"Pakistan is one among those 16 teams and the Indian government will provide complete security to all the teams. I think all the qualifying teams should come and participate in the World Cup. India is ready and if any country has some issues then they need to decide about it," Thakur was quoted as saying by Times of India.
"BCCI will organise the World Cup in the nicest possible way and will provide every team with highest protection. Earlier also we have hosted many World Cups and international matches and I don't think any country should feel insecure here."
2009 champion Pakistan will take on the Group A winner in Kolkata on March 16, before locking horns with traditional rival India in Dharamsala on March 19. Its remaining two matches will be in Mohali against New Zealand and Australia on March 22 and 25, respectively.
First round (group winners to progress to second round)
Group A – Bangladesh, Netherlands, Ireland and Oman
Group B – Zimbabwe, Scotland, Hong Kong and Afghanistan
Second round groups
Super 10 Group 1 – Sri Lanka, South Africa, West Indies, England and winner group B (Q1B)
Super 10 Group 2 – India, Pakistan, Australia, New Zealand and winner group A (Q1A)