Pakistan, Tajikistan agree to strengthen cooperation in various sectors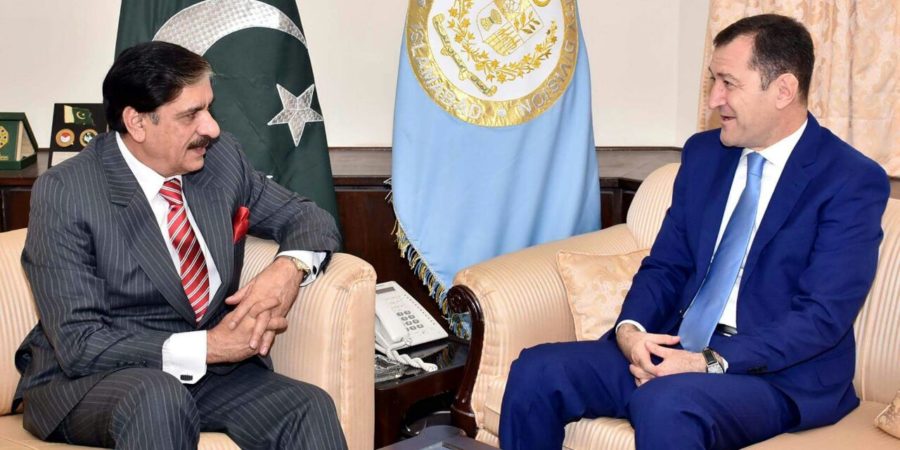 ISLAMABAD, OCT 03 (DNA) – The Ambassador of Tajikistan Mr. Sherali Jononov called on National Security Adviser Lt. Gen. (R) Nasser Khan Janjua this morning. The meeting was held to share and exchange the views after the recent visit of NSA to Tajikistan.
The Ambassador expressed great satisfaction and congratulated NSA for conducting a very successful visit of Tajikistan. The Ambassador said that he had received very positive feedback from Dushanbe regarding the most rewarding interaction between the two sides during NSA's visit.
He said the visit has brought two sides very close to each other. He further said that over the years both Pakistan and Tajikistan had successfully developed cooperative strategic relations.
"Tajikistan Government is keen to strengthen these ties further by extending the cooperation in multiple areas including defence, security, energy, trade and regional connectivity for which the visits of high level delegates have been very helpful" he added.
The Ambassador highlighted the fact that the two countries have the same views on all the major regional and international issues concerning peace and security.
He acknowledged and appreciated Pakistan's commitment and efforts against terrorism which reflected a national resolve and unity. He also expressed gratitude to Pakistan for providing counter terrorism training to Tajikistan's defence, security and police officials to enhance their professional capacity.
NSA said that Pakistan attached great importance to cordial and multifaceted ties with Tajikistan. Pakistan and Tajikistan look towards each other as strategic partners. Both countries have immense potential to expand the spectrum of bilateral relations as Pakistan could offer excellent opportunity to Tajikistan for greater connectivity.
NSA stressed the significance of enhancing cooperation in education sector and people to people contact which would carry forward the relationship of the two countries to newer heights.=DNA
==========