Pakistan sends 2nd consignment of 90 tons relief goods for Gazans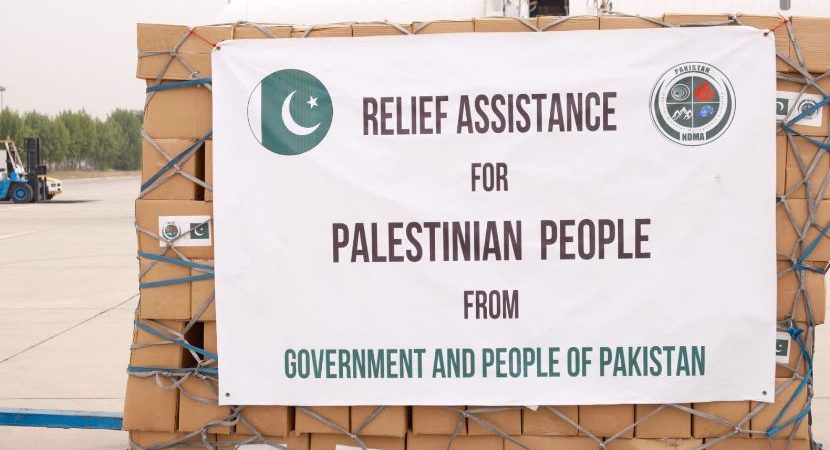 ISLAMABAD, Nov 07 (DNA): The Government of Pakistan on Tuesday
dispatched the second consignment of humanitarian assistance for the
people of Gaza.
Foreign Minister Jalil Abbas Jilani saw off the special plane carrying
90 tons of hygiene kits, medicines, and food packages, here at Islamabad
International Airport.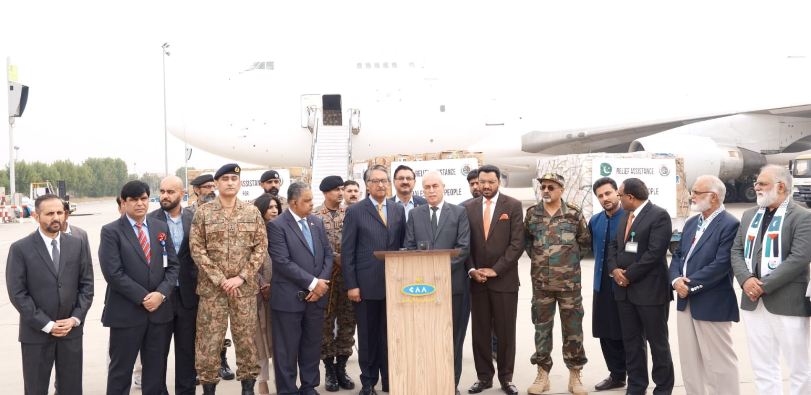 Palestine's ambassador in Pakistan Ahmed Jawad Rabi'I, Minister for
Human Rights Khalil George, and senior officials of the National
Disaster Management Authority (NDMA) were present.
FM Jilani said Pakistan was sending humanitarian assistance for the
people of Gaza who were persistently facing oppression by the Israeli
security forces.
He urged the international community to play its role in finding a
peaceful resolution to the conflict by establishing an independent state
of Palestine with Al-Quds as its capital.
He expressed Pakistan's full solidarity with the Palestinian brothers
and sisters and condemned Israel's brutal, disproportionate, and
indiscriminate use of force against civilians, including women and
children, currently besieged in Gaza.
The Foreign Minister underlined the urgency of bringing an immediate end
to Israeli aggression and lifting of the siege of Gaza. He called for
upholding the principles of justice and humanity and facilitation of the
delivery of humanitarian assistance to the people of Gaza.
Palestinian Ambassador Ahmed Jawad Rabi'i thanked the government of
Pakistan for the relief goods and said the people in Gaza were facing
extreme difficulties. He said Pakistan always supported the cause of
Palestine.
Earlier, Pakistan had sent its first consignment of 100 tones relief
goods to Gaza on 19th October.