Pakistan poised to take off in the year 2016, claims Ahsan Iqbal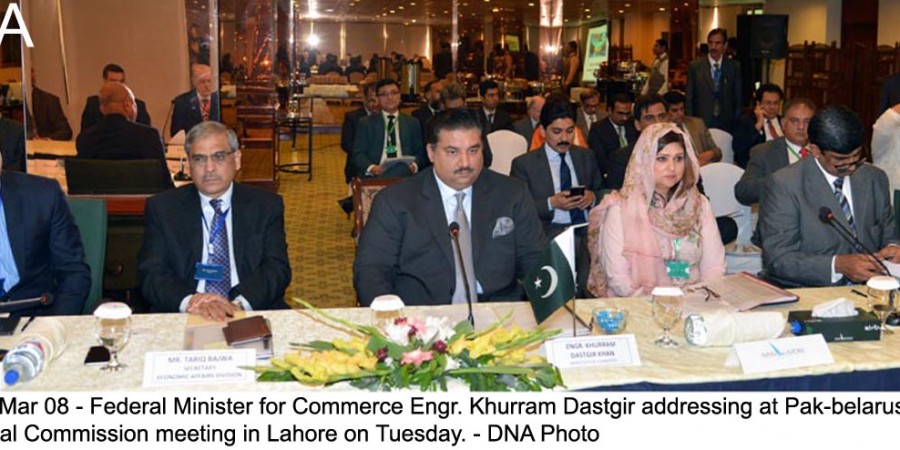 ISLAMABAD, MAR 08 (DNA) -Pakistan is well-poised to take off in year 2016 after achieving economic stabilization in the last two and half years due to vibrant and prudent policies present government introduced in various spheres of national life, Federal Minister Planning, Development & Reform Ahsan Iqbal stated this here on Tuesday while delivering opening remarks at 9th Advisory Committee of Planning Commission.He said that visible improvement has been witnessed on various fronts from economy to security in two and half years.
However country has various challenges ahead to make it compatible with fast changing business environment internationally to ensure sustained and inclusive growth.
He said that efforts are being made to make country's export sector vibrant and more productive. He also highlighted the structural reforms, required in the export sector and opined that it would not be possible without a liberal trade regime.
Minister said that year 2016 is being observed a year of "Productivity, Quality & Innovation" in the national economy under Vision-2025 for sustainable economic growth.
He particularly laid emphasis on productivity in the economy and underlined the need for creating awareness in public and private sector about productivity as well as quality to make the country's products compatible with international standardization and certification.
Minister also stressed to nurture a dynamic innovation culture to make the country's export sector align with the changing requirements in the world.
"This initiative is aimed at making "Made in Pakistan" a premier brand in the world", he added. Ahsan Iqbal also underscored the need to further the growth in industry to produce the surplus production.
In agriculture sector, Minister said international recession in commodity sector caused some problems for country's agriculture sector, which should be tackled promptly to ensure growth in it. Minister also urged to review the commodity nature of the present export portfolio to go for high value added products to register quantum jump in it.
He also urged for customization of products and said that market-driven approach is required to explore the demand of various products. He also highlighted the importance of academia-industry link and said investment in knowledge is of paramount importance to become part of knowledge platform in the world.
He asked Higher Education Commission (HEC) to carryout study of leading Ph.d programme in top universities of the world and prepare strategy for increased share of Pakistani students to these universities. He also directed to identify top fifty Chinese universities to develop partnership with Pakistani universities.
He asked HEC to submit evaluation report on performance of Ph.d scholars. Ahsan Iqbal highlighted significant achievements in the last two and half years and particularly pointed out the security situation, which has improved so much so that a country, which was once besieged in 2013 is now at offense against the terrorists in 2016, which are now at run.
Minister also apprised the participants about key strategic initiative of US-Pak Knowledge Corridor, which he described biggest achievement in USA-Pak relations after China-Pakistan Economic Corridor to train 10,000 Ph.ds scholars in next ten years.