Pakistan National Archives celebrates International Archives Day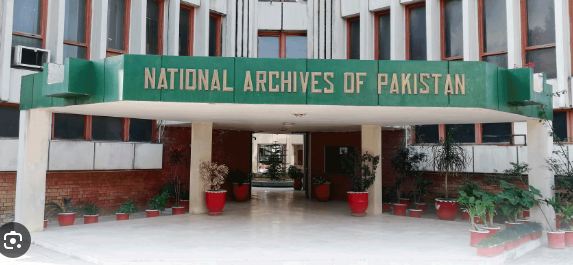 Pakistan National Archives celebrates International Archives Day
ISLAMABAD, JUN 08 (DNA) — The National Archives of Pakistan is proud to announce its celebration in honor of International Archives Day.
To commemorate this significant occasion, the National Archives will host a spectacular photographic exhibition, showcasing the extraordinary lives and contributions of freedom fighters and renowned personalities, with a special focus on rare documents belonging to the Father of the Nation, Quaid-e-Azam.
The exhibition, titled "Flashes of Freedom: An Exhibition of Courage and Heritage," will transport visitors through a visual journey into history, paying homage to the relentless struggle for independence and the immense impact made by exceptional individuals who shaped the destiny of Pakistan. Through a captivating collection of photographs and personal documents, this exhibition aims to provide a unique opportunity to witness the remarkable stories of courage, sacrifice, and unwavering determination.
"We are delighted to celebrate International Archives Day with this exhibition, which pays tribute to the freedom fighters and illustrious individuals who played pivotal roles in shaping our nation's history," said Mr. Naveed Alauddin, Director General of the National Archives of Pakistan. "Through this exhibition, we aim to inspire and educate visitors about our rich heritage, and the remarkable sacrifices made by those who fought for our freedom."
The National Archives of Pakistan extends a warm invitation to citizens, historians, researchers, and students to visit the exhibition and delve into the inspiring stories that have moulded the nation's identity.
The exhibition will be open to the public on 09th June 2023 between 0930 Hours and 1600 Hours, at the National Archives of Pakistan, N-Block Pakistan Secretariat, Islamabad. Admission is free for all visitors. — DNA