Pakistan has No Plans to Establish Diplomatic Ties with Armenia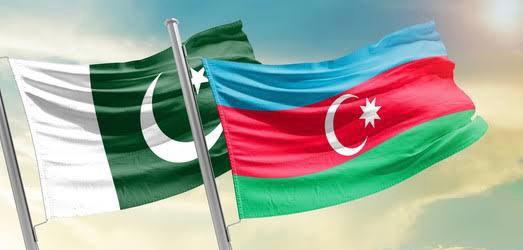 Dr. Ashfaq Ahmed, Assistant Professor Department of Politics & International Relations (DPIR), University of Sargodha Pakistan. Member Board of Experts Center for Global & Strategic Studies (CGSS) Islamabad Pakistan.
SaimaKausar,M.Phil Scholar Department of International Relations Iqra University Islamabad, Pakistan. On December 21, 2021 in an interview Armenian presidentSarkissian stated that"Pakistan is not a country we can ignore…." He added"I'm trying to build them, because I don't come from the concept that if somebody supports my competitor or the enemy I shouldn't talk to him."Pakistan cannot recognize Armenia for its disrespect for international law, continued occupation of Azerbaijan's Karabakh for decades, loitering destruction and landmines in occupied territories.
Differences between two distinct nations are unbridgeable.Pakistan raised voice against Yerevan's illegal occupation of Karabakh at international forums and during 44 Days' Patriotic War. Economic, diplomatic, cultural and defence relations between the two governments and people-to-people contactsare closer than before.Pakistan Government source reacting to Sarkissian statement was quoted by Islamabad based newspaper stating that "Pakistan considers Armenia as an aggressor who illegally occupied Azerbaijani territories for decades.
It was after 44 days Patriotic War that Azerbaijan liberated its territories from Armenian occupation." Likewise, Azerbaijan supports Pakistan's diplomatic efforts in the United Nations (UN) andin Organization of Islamic Countries (OIC). It is worthy to note that Azerbaijan is one of the five membersof OIC Contact Group on Jammu and Kashmir.
Group includes Azerbaijan, Niger, Turkey, Kingdom of Saudi Arabia and Pakistan. Contrarily, Armenian disdained Prime MinisterPashinyan during interviews to international media categorically asserted that, "in Kashmir issue we fully defend the Indian position and it is our firm position."In November, 2016 Armenia vetoed Pakistan request to join Collective Security Treaty Organization (CSTO) in response to Pakistan's support for Azerbaijan on Karabakh issue.Armenia's representative to UN General Assembly always voted against Pakistan on Kashmir issue. Abovementioned facts are additional reasons for Pakistan to avoid establishing diplomatic ties with a hostile state.
Sarkissianrecentinterview in Arab News was the part of deliberately orchestrated effort to create confusion, various versions and rumors in Azerbaijan-Pakistani society.Clandestine agenda can neither divide public opinion nor spoil Azerbaijan-Pakistan brotherly relations.