Pakistan dispatches 300-ton edibles for people of Afghanistan as humanitarian aid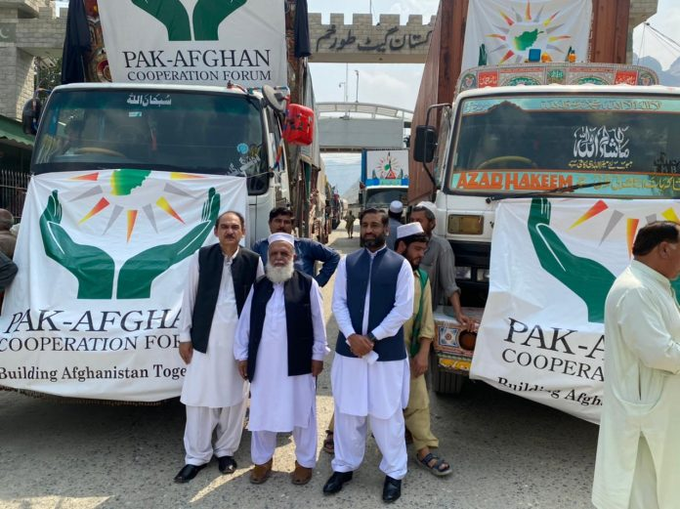 TORKHAM: Pakistan dispatched 17 trucks loaded with 300 ton edibles for people of Afghanistan as humanitarian aid, on Sunday.
The aid was dispatched by Pak-Afghan Cooperation Forum, on behalf of the government of Pakistan.
Briefing media at the at Pak-Afghan border Torkham, Chairman, Pak-Afghan Cooperation Forum Habibullah Khan Khattak, said Afghans are our Muslim brothers and neighbour and we have centuries old relations with them.
He said the 40 years long war in Afghanistan ruined the economy, agriculture and administrative infrastructure of the country and the sudden withdrawal of international aid agencies put the entire population at risk.
Habibullah said, last year's drought also added to the miseries of Afghan people who were facing humanitarian crisis.
He said the situation can result into a humanitarian catastrophe, if immediate and effective steps were not taken.
Later, the Consul General of Pakistan at Jalalabad Abidullah and Regional Head Ministry of Industries and Private Sectors Maulvi Mubariz received the edible loaded trucks and thanked the government of Pakistan and Pak Afghan Cooperation Forum for helping Afghan people at this critical juncture.