'Pakistan determined to empower women, achieve gender equality'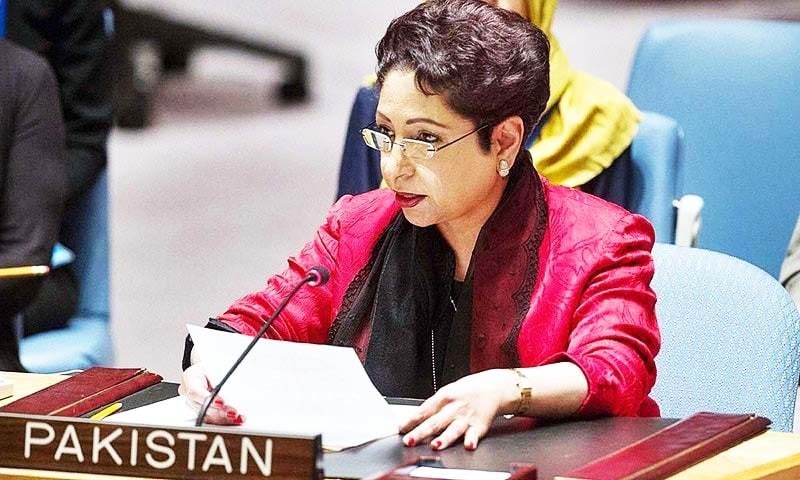 UNITED NATIONS: Pakistan is determined to achieve gender equality and empower women as part of the United Nations Sustainable Development Goals (SDGs), Pakistan's Ambassador to the UN Maleeha Lodhi said.
At the 'Strategies to eliminate violence against women' event organised by the Pakistan Mission to the UN during the 60th session of the Commission for the Status of Women (CSW), Lodhi said that Pakistan is keen to achieve all the objectives outlined by the UN in SDG 5.
While highlighting the country's achievements in this regard, the Pakistani envoy maintained that violence against women was a key concern in Pakistan's overall agenda of gender equality and women's empowerment.
"Physical violence has been described as the most shameful of all human rights violations and one of the most intractable to eliminate," she asserted, conceding that "we have come a long way, but challenges still exist".
The fifth SDG which has nine major targets calls for, among other practices, an end to discrimination and violence against women in public and private spheres, ending child, early and forced marriage and female genital mutilation, recognising unpaid care and domestic work and promoting shared responsibility within the household.
The SDGs are a set of universal goals agreed on after three years of negotiations at the UN General Assembly in September last year. They are an expansion of the Millennium Development Goals agreed on at the beginning of the new century.
The UN envoy highlighted the critical role of the media with respect to changing social attitudes, alongside education.
Panelists at the event included the first female speaker of the Balochistan Assembly, Raheela Durrani, Secretary for Women's Development in Punjab Aman Imam and Aurat Foundation Director Rabeea Hadi.
Aman highlighted a number of pro-women laws passed by the provincial assembly, most notably the recently-passed Women Protection Law which criminalises violence against women. She added that apart from introducing legislation, the provincial government is taking measures to add depth to existing laws by raising awareness among women about their legal and social rights.
Durrani in her address highlighted steps taken in Balochistan for protection as well as social and economic empowerment of women. She listed a number of legislative and administrative measures taken by the Balochistan government in this regard.
During an interactive dialogue that followed, Kazakhstan's Ambassador Mukhtar Tileuberdi appreciated the "indisputable achievements" of Pakistan and said, "We can learn a lot from the Pakistani experience."
Participants in the dialogue appreciated Pakistan's achievements and pointed out areas where further attention was required.
The event was attended by diplomats, civil society organisations and members of delegation at the UN attending CSW session.