Pakistan 'cautiously' praises Afghan Taliban's steps against cross-border terrorism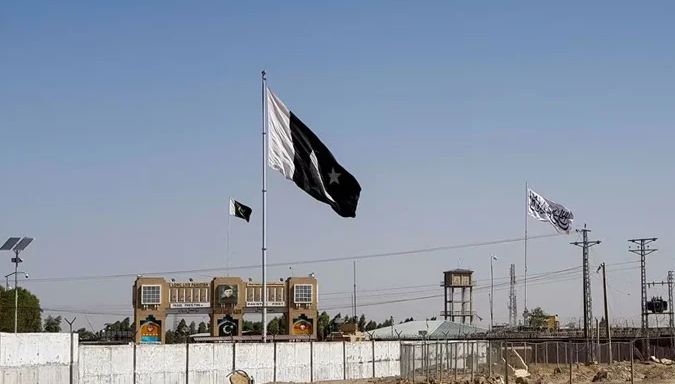 ISLAMABAD, JUL 9: Pakistan has acknowledged steps being taken by the Afghan-led interim government to effectively combat cross-border terrorism and termed the relocation of Tehreek-e-Taliban Pakistan (TTP) militants from border areas a significant development.
Asif Durrani, Pakistan's special representative on Afghanistan, told Voice of America that Afghanistan's interim rulers recently initiated certain steps to address Pakistan's as well as neighbours including China's cross-border terror concerns.
"But it is premature to speculate on the outcome," he cautioned.
Pakistan has witnessed a surge in terrorist attacks following Afghan Taliban's return to power in August 2021 and called upon the interim rulers to take decisive actions against terrorists including the TTP responsible for cross-border attacks.
"It's a serious issue. But steps are being taken to neutralise the TTP. We should also understand that it will take a while, but the process has been initiated," Durrani said in response to a recent Taliban announcement that TTP militants were being moved away from Afghan areas bordering Pakistan.
"That is a step the Afghan government is taking, so we have to wait and see the results. It is now in the initial stages, so it would be too early to comment," said the envoy. "But if this relocation of the TTP can actually happen and lead to peace along our borders, it would be a significant development and we would welcome it."
Durrani added that Pakistani military operations had deprived the TTP of any territorial control and their relocation from border areas suggests they have now also become a "liability" for the Afghan Taliban.
"Comparatively, Afghanistan is now very peaceful but there are pockets of TTP, ETIM, and other groups that are a source of concern. Both Pakistan and China hope that the Afghan government will take practical measures," Durrani said.
"As President Biden has also alluded to the cooperation, which Afghan Taliban and American authorities have had in taking counterterrorism measures, the same expectation we have, and the process has started. Hopefully, we will have some positive results in the near future," Durrani told VOA.