Pakistan blasts Denmark for Quran desecration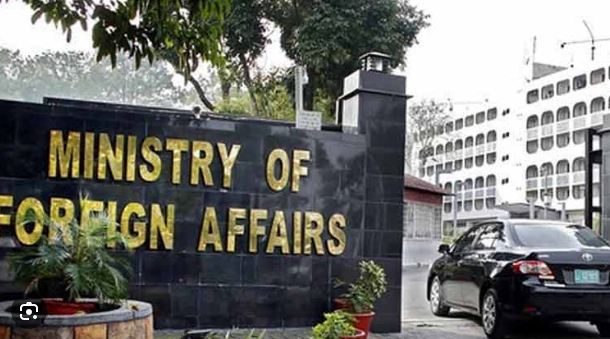 Staff Report
ISLAMABAD: Pakistan Tuesday slammed the desecration of the Holy Quran in front of the Iraqi embassy in Denmark, which follows a series of similar events in Nordic countries.
"The latest incident of desecration of the Holy Quran in front of an Iraqi Embassy in Denmark has left Muslims all over the world deeply anguished," Prime Minister Shehbaz Sharif said in a tweet. Extreme-right group Danske Patrioter in Copenhagen Monday posted a video in which a man is seen desecrating and burning the holy book and trampling an Iraqi flag.
The latest video follows a similar event on Friday and others in recent weeks in Sweden's capital of Stockholm.
PM Shehbaz said Pakistanis are in deep pain and distress.
"The recurring pattern of these abominable and Satanic incidents has a sinister design: to hurt inter-faith relations, damage peace and harmony and promote religious hatred and Islamophobia."
The prime minister called upon the governments and faith leaders, in particular, to put an end to such abhorrent practices.
"Let us not allow a handful of misguided and evil people to hurt the emotions of billions of people. Let them not dictate their nefarious agenda," he said.
Iraq, in front of whose embassy the Quran was burnt, "strongly condemns, again, the repetition of the burning of a copy of the Holy Quran".
Iraq's foreign ministry said such acts allow "the virus of extremism and hate" to pose "a real threat to the peaceful coexistence of societies".
Thousands have protested across Muslim nations against the desecration of the Holy Quran, with violent protests taking place in Iraq.
Danish Foreign Minister Lars Lokke Rasmussen said he condemned the Koran burning.
"These provocative and shameful acts do not represent the views of the Danish government. Appeal to all to deescalate – violence must never be the response," Rasmussen said in a tweet.