Pakistan Belarus – Economic Ties to be Strengthened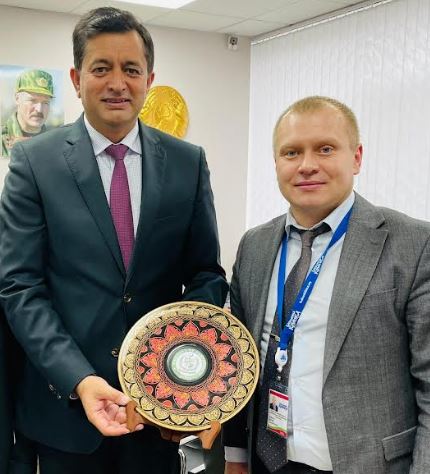 MINSK, NOV 4 /DNA/ – Today, on first day of his visit to the Mogilev city, Ambassador of Pakistan to a Belarus  Sajjad Haider Khan visited the OJSC "Babushkina Krynka"-the managing company of the "Mogilev Diary Company". The Ambassador was briefed by the First Deputy Director General  Mr. Artyom Zubel and the Head of the Department for International Affairs Mr. Dranitsa Alexey. 
The Staye owned dairy company is the second largest diary industry in Belarus employing over 3500 staff. It is a leader in terms of the volume of processed raw materials, producing more than 250 types of dairy products with a daily capacity of 420 tons of whole milk products. 
The Ambassador briefed them on the potential of investment in dairy sector of Pakistan, which is the 4th largest milk producer in the world with untapped potential in the context of growing connectivity in that region. He also invited the company to participate in exhibitions held in Pakistan besides considering to import Pakistani mango pulp for mango yogurt production.