Pakistan, Azerbaijan traditionally enjoy close ties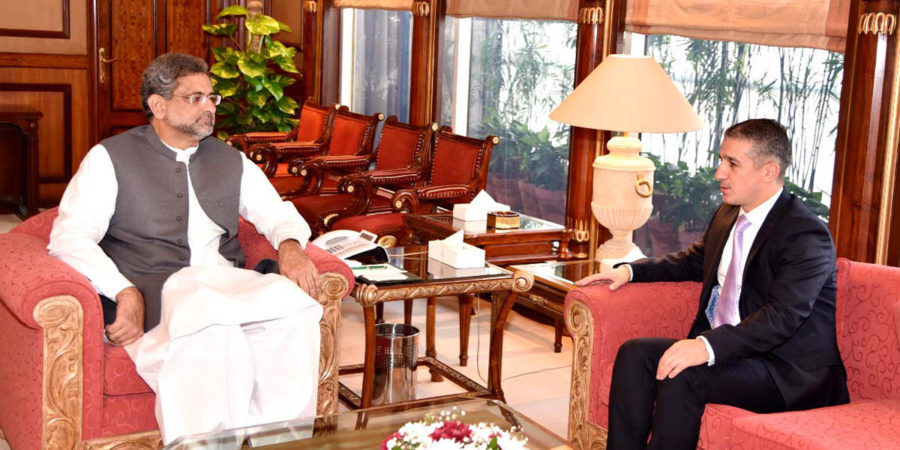 ISLAMABAD, OCT 09 (DNA) – Pakistan's Prime Minister Shahid Khaqan Abbasi has said Pakistan and Azerbaijan traditionally enjoy close, cordial relations.
Talking to Ambassador of Azerbaijan Ali Alizada in Islamabad on Monday, the Prime Minister said these relations are marked by trust and understanding, according to Radio Pakistan.
The Prime Minister appreciated Azerbaijan's continued support Kashmir dispute and its invaluable role in the OIC Contact Group on Jammu and Kashmir.
Abbasi reiterated Pakistan's principled position on the Nagorno-Karabakh issue.
The Prime Minister called for attaining the optimum level of economic cooperation between the two countries.
He said bilateral collaboration in different sectors between the two countries has been growing steadily.
Pakistan was among the first countries that recognized the independence of Azerbaijan in October 1991.
Trade turnover between Azerbaijan and Pakistan amounted to $7.3 million in 2016, according to Azerbaijan's State Customs Committee. Pakistan has already developed a 5-year trade plan on the increase of the export volume to Azerbaijan up to $500 million.=DNA
=========