Pakistan, and Romanian economies growing rapidly: Emilian ION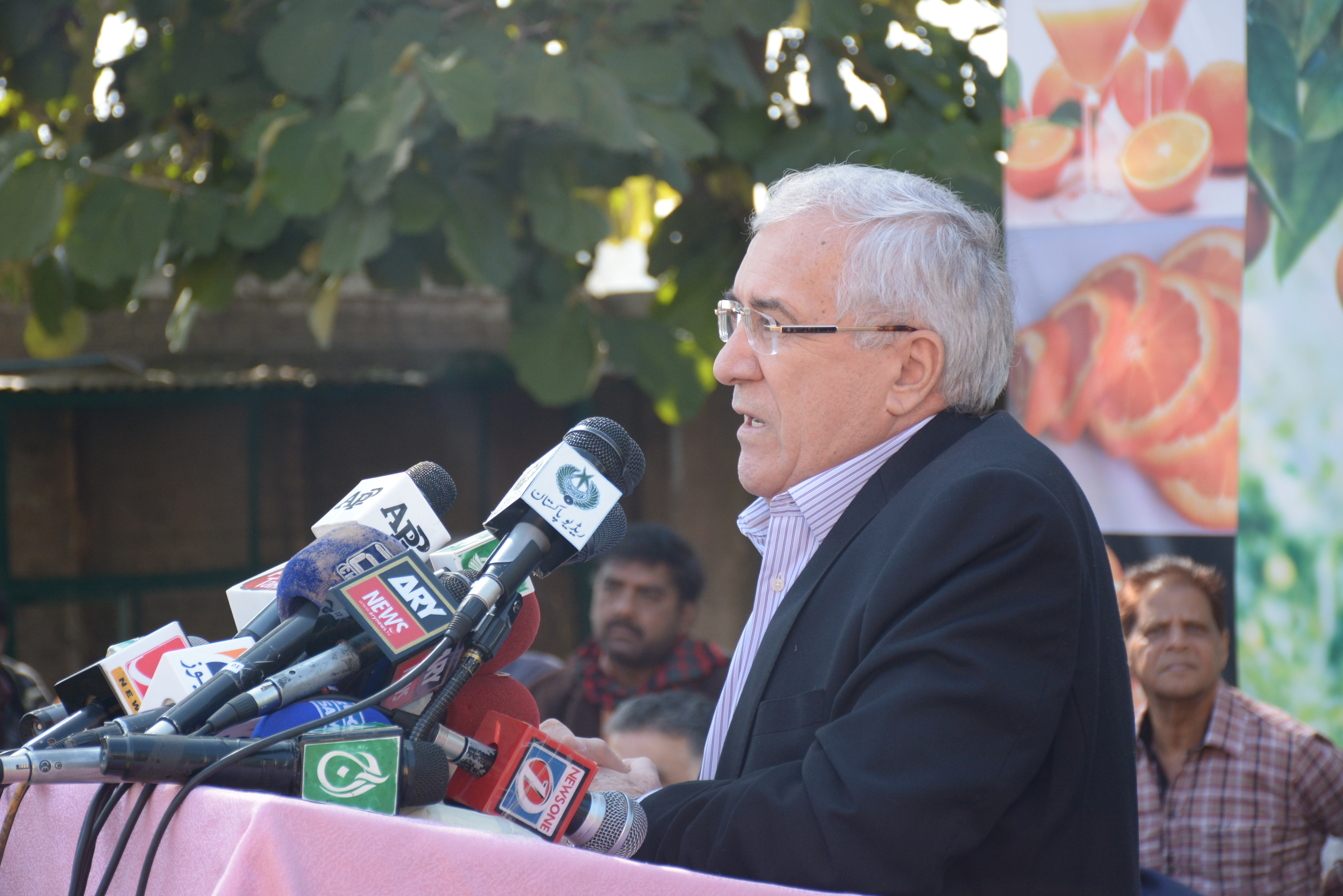 TAXILA, FEB 22 (DNA) – Dean of Europe Emilian ION Ambassador of Romania has said Pakistan's economy was growing at a fast speed and so was the case with the Romanian economy adding both countries are exploring more avenues of cooperation in diversified fields.He said, citrus played a key role in Pakistan's swelling reserves and hoped the Pakistani exporters would continue to increase their exports benefiting their country at the end of the day.
The European dean was speaking as the chief guest at the Orange Festival held at the Zaildar House.
The Romanian ambassador further said he was pleased to see the Federal Information Minister Senator Pervaiz among us. He drew attention of the minister towards huge potential that existed between the two countries also in the field of information, culture and heritage.
Ambassador Emilian lauded efforts of Ahsan Shah and his brothers for hosting the Festival and exhorted them to continue this practice as it provided particularly the diplomatic community with a chance to have some glimpses of Pakistani heritage.
He said Taxila was a historical city and he always loved to visit this city in order to have first hand information about the city and its culture. The Romanian ambassador called upon the Pakistani authorities to highlight cultural importance of the city in Romania also through the Pakistan embassy in Bucharest in order to attract more and more tourists from Romania.
He said, Romania too was an attractive tourist destination for tourists from all over the world therefore Romania can extend and expertise to Pakistani even in the tourism field.