Pak proposes Pak-India foreign secretary level talks in Jan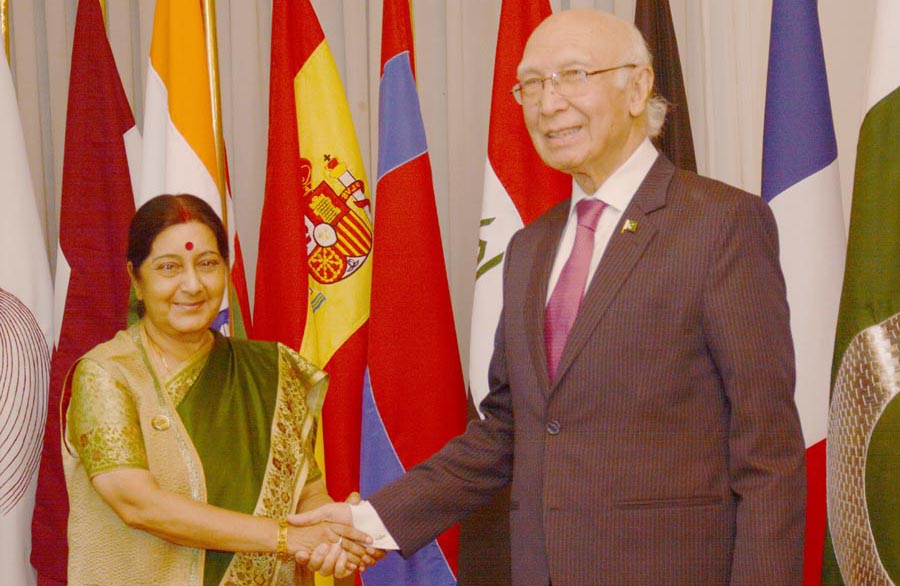 ISLAMABAD: Adviser to the Prime Minister on Foreign Affairs Sartaj Aziz on Wednesday proposed the middle of January 2016 for talks between the foreign secretaries of Pakistan and India, which are slated to be held in Islamabad.
"Pakistan is now waiting for India's response to the proposed dates," said Aziz. He was talking to media personnel in Islamabad.
Responding to another question regarding the recently announced Saudi-led alliance of 34 Islamic countries, the adviser to the prime minister stated that Pakistan is joining the alliance on a voluntary basis and there is nothing binding on Pakistan.
"Pakistan's possible future role will be discussed in the days to come," stated Aziz.
The adviser elaborated further and stated that as far as counter-terrorism is concerned, Pakistan fully supports the alliance against terrorism.
While answering another question regarding the stalled peace dialogue between the Afghan Taliban and the Afghan government, Aziz said that Chief of Army Staff General Raheel Sharif will soon be travelling to Kabul to meet the senior civil and military leadership of the country.
"A meeting of senior officials from Pakistan, Afghanistan, China and the US would also be held soon to discuss the modalities of resuming the stalled peace dialogue," stated Aziz.
While on the topic, Sartaj Aziz also expressed satisfaction in regards to Pak-US ties and said bi-lateral relationship has significantly improved as compared to previous years.
The adviser to the premier also touched upon Pakistan's improving ties with Russia.
"Cooperation between Pakistan and Russia has rapidly increased, and ties have improved significantly. A new chapter of Pak-Russia ties has started," said the adviser to the prime minister on foreign affairs