PAF C-130 carrying Search & Rescue Team, relief goods arrives in Turkiye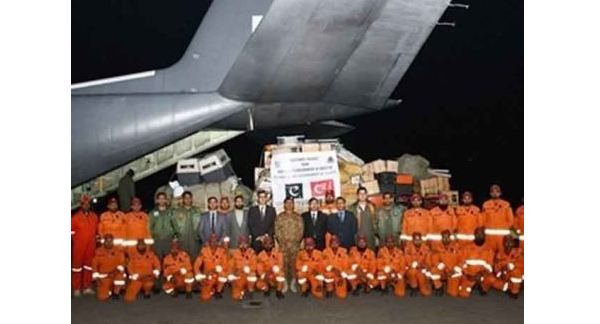 ISLAMABAD, Feb 7 /DNA/ – The Pakistan Air Force's (PAF) C-130 Hercules aircraft carrying members of Search & Rescue Team and blankets from PAF Base, Nur Khan has landed in Turkiye.
The PAF aircraft was carrying relief goods from people of Pakistan for the earthquake affected brethren of Turkiye, a PAF news release said.
The transport fleet of Pakistan Air Force has always been at the forefront to respond to natural disasters and calamities both inland and abroad.