PAC again summons SC Registrar on May 16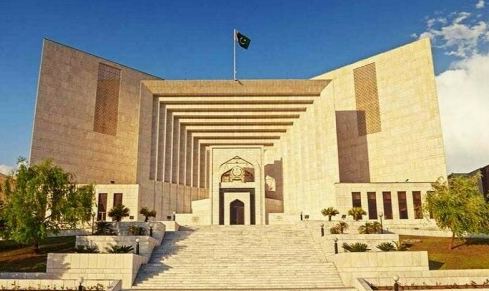 ISLAMABAD, MAY 03 (DNA) — Public Accounts Committee (PAC) Chairman Noor Alam Khan has once again summoned the Supreme Court registrar on May 16 next. "If the registrar does not come to the PAC meeting, I will issue a warrant," he said on Wednesday. "If a stay order is taken on the warrant, I will issue the warrant again," he added.
The PAC also decided to have audit of the Supreme Court from 2010 to 2021. The auditor general was directed to present a comparison of the salaries of the Supreme Court judges, president, prime minister and federal ministers.
"There are problems everywhere. Wherever I put my hands on something, I am told to keep my hands off," Noor Alam Khan said. Last month the Public Accounts Committee (PAC) had summoned the Supreme Court registrar for skipping the audit of the apex court for the last decade.
This was not the first time that PAC demanded to look into the SC's accounts. Noor Alam Khan wondered why SC was denying the office of auditor general Pakistan, access to its accounts since the last 10 years.
The PAC chief had summoned the SC registrar after Eidul Fitr holidays but he did not appear before it. In March, the PAC sought a record of salaries of the SC judges and other perks and privileges that they enjoy.
Furthermore, the PAC had also directed Ministry of Inter Provincial Coordination to revoke powers, perks and privileges of administrator of Gun and Country Club, Naeem Bokhari, upon learning that he had denied the AGP access to records.
The directions came after secretary, Inter Provincial Coordination (IPC) Ahmad Hanif Orakzai informed the committee that Mr Bokhari was running a one man show at Gun and Country Club (GCC). — DNA