Outstanding integrity and act of honesty by Gilgit Serena Hotel Employee!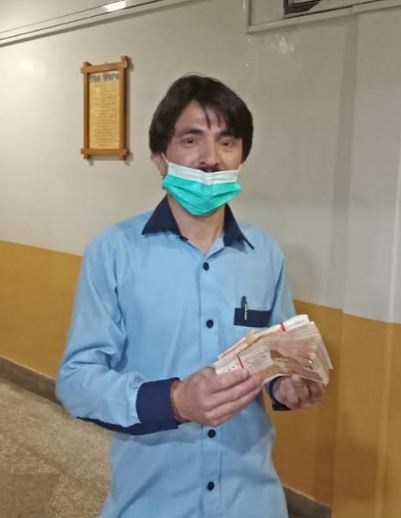 DNA
GILGIT, JUL 6: Joher Ali, Employee of Gilgit Serena Hotel found the money amounting Rs.1,120,000/- Eleven lakh twenty thousand in the room while he was doing his routine work.
Without any hesitation he notified and informed to his manager and without any delay the guest was contacted who came and collect the money.
This simple act defines his character, honesty and sincerity towards guest and his organization.
Bravo! Mr. Johar Ali, you made your organization, your family and Gilgit-Baltistan proud, and you are a true inspiration for other.