Opening ceremony of, "Day Shall Dawn", a Photography Exhibition at National Art Gallery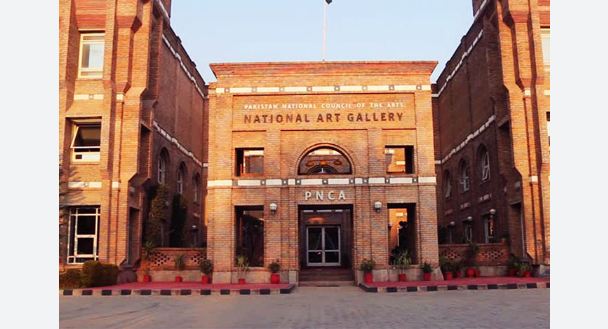 ISLAMABAD, FEB 3 /DNA/  –  Pakistan National Council of the Arts hosted a very important exhibition of paintings and photographs to commemorate the Kashmir Day on 3rd February till 5th February 2023 at the National Art Gallery from PNCA's permanent collection by legendary senior artists including Mansoor Rahi,  Salima Hashmi, Quddus Mirza, Hajra Mansur,  Jehanzeb Malik, Aftab Zafar, Abdul Rahim Abbasi, M. Arif Minhas, Ghullam Abbas Khashkheli, Ghulam Rasul, Sardar Muhammad, Afshar Malik etc. This particular exhibition is an amalgamation of portrayal of solitude and brotherhood by Pakistani artists for their fellow men.
This exhibition consists of works entirely inspired by the freedom struggle of the people of Kashmir and the courage and dignity with which they have carried on their fight for their rights in face of a ruthless organized force unleashed on them. This exhibition consists of [powerful, gore and disturbing works which symbolize in line and color the urge of the Kashmiris to be free and their determination to go on fighting until their final victory.
Artists  being sensitive souls have used their skill to convey the tragedy in occupied Kashmir. The heart rendering scenes in the paintings successfully convey the valiant struggle and agony of the courageous Kashmiri men and women. Painters and artists can contribute towards human rights beautifully and aesthetically through their art, they can influence the international community of artists to exert pressure on their respective governments to adopt measures that protect Human Rights and take note of the violations happening in the world around us. The show was heavily visited by a large number of audience including artists, students, VIPs, Government officials, press & media etc. and a   large number of students also visited the show.
PNCA is dedicated to promote Pakistani Art on Local and National scale. Our elevated and unique programs that present the traditional and contemporary art practices reflect upon the excellence and cultural diversity of Pakistan as well as support professional development of the artist. PNCA is committed to promoting significant aspects of the country and encourages community participation in gallery activities, fostering curatorial practice to artists' own understanding of their work and encouraging a healthy and sustainable local arts industry. PNCA has maintained a range of regionally focused visual arts exhibitions featuring both nationally and internationally recognized artists.