Offices to close early on Sept 6 to commemorate Defence Day, Kashmir Solidarity Day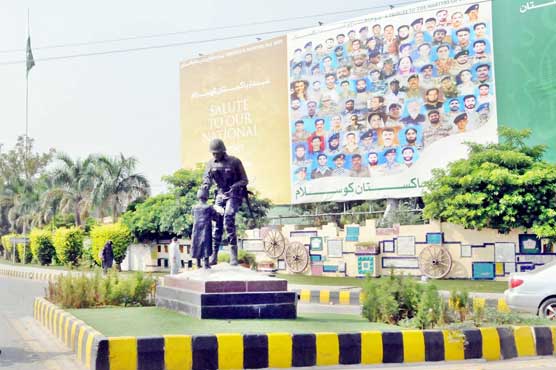 ISLAMABAD (DNA) – The government of Pakistan on Wednesday issued a notification to reduce office hours on Defence Day (September 6) to express solidarity with Kashmiris and commemorate the sacrifices made by Pakistani soldiers in defending its borders.
According to the notification by Interior Ministery, offices across the country will be closed at 3 pm to attend Defense Day congregation and observe Kashmir Day to show solidarity with the occupied Kashmir where Indian troops are exercising brutalities after India revoked the autonomy of the valley.
On September 3, Director General of Inter-Services Public Relations (ISPR) Major General Asif Ghafoor said that every martyr will be remembered on the upcoming Defence Day.
In a Twitter post, the DG ISPR said, "Defence and Martyrs Day 6 Sep 2019. Like last year, let's reach out to families of our shaheeds. Every shaheed be remembered."
He further released the slogans of the Defence Day, "Ayein Chalain Shaheed Kay Ghar" and "Kashmir Banega Pakistan".