Nowruz, our Region's Joint Cultural Festival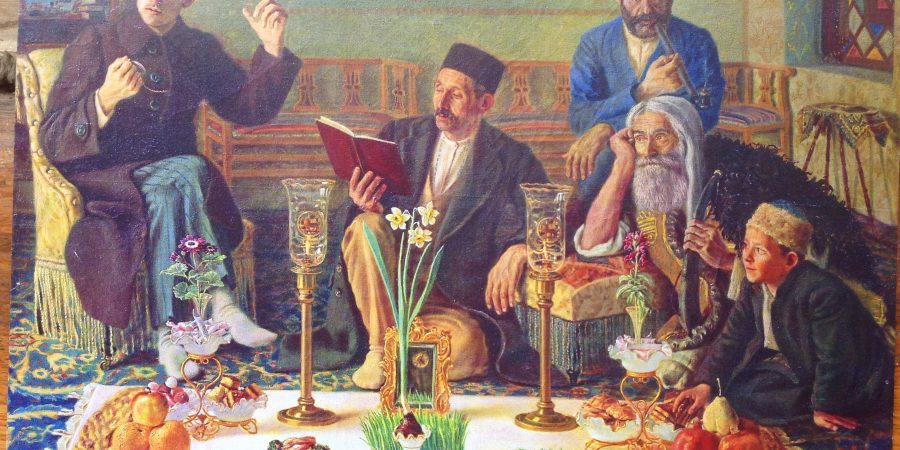 ISLAMABAD, MARCH 19 (DNA) : Nowruz is the Iranian New Year, also known as the Persian New Year, which is celebrated worldwide by various ethno-linguistic groups.
Nowruz is the day of the vernal equinox, and marks the beginning of spring in the Northern Hemisphere. It marks the first day of the first month (Farvardin) of the Iranian calendars. It usually occurs on March 21 or the previous or following day, depending on where it is observed. The moment the Sun crosses the celestial equator and equalizes night and day is calculated exactly every year, and families gather together to observe the rituals.
While Nowruz has been celebrated since the reform of the Iranian Calendar in the 11th Century CE to mark the New Year, the United Nations officially recognized the "International Day of Nowruz" with the adoption of UN resolution 64/253 in 2010.
Nowruz is celebrated as the beginning of the new year by more than 300 million people all around the world and has been celebrated for over 3,000 years in the Balkans, the Black Sea Basin, the Caucasus, Central Asia, the Middle East and other regions. Currently the New Year festivity celebrated in Iran, Afghanistan, Pakistan, the Kurdish regions of Iraq, Turkey and Syria, and throughout Central Asia.
It is a springtime celebration whose activities symbolise rebirth and the link between humans and nature. The Iranian poet Saadi (1210-1291) wrote: "Awaken, the morning Nowruz breeze is showering the garden with flowers."
While the two-week celebrations centre on seeing relatives, picnicking, travelling, and eating traditional food, Nowruz itself – which is Farsi for New Day – is steeped in ancient myths and fiction, as well as traditions and symbols.
Nowruz plays a significant role in strengthening the ties among peoples based on mutual respect and the ideals of peace and good neighbourliness. Its traditions and rituals reflect the cultural and ancient customs of the civilizations of the East and West, which influenced those civilizations through the interchange of human values.
Celebrating Nowruz means the affirmation of life in harmony with nature, awareness of the inseparable link between constructive labour and natural cycles of renewal and a solicitous and respectful attitude towards natural sources of life.
In the first moments of the year, the Iranian people read the Prayers or recite Quran and increase their focus on God, commemorating the beginning of the new Hijri solar year.
This year, despite the outbreak of the deadly Corona virus, people of Iran and other countries in the region celebrate the arrival of this ancient eve and the coming of spring. On this Nowruz, people pray for the health, safety and development of their fellow citizens.