No one is 'sacred cow' when it comes to accountability: Rabbani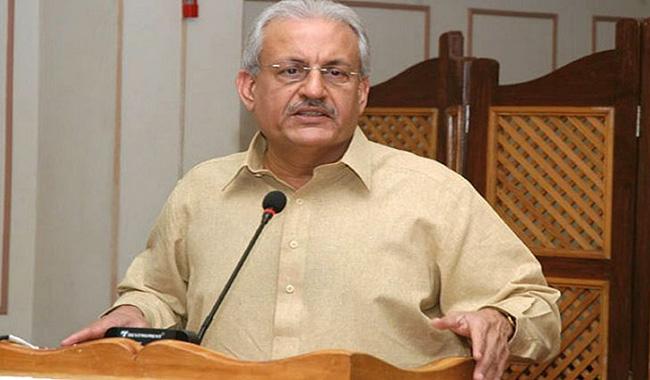 LAHORE, 26 APR (DNA) – Chairman Senate Raza Rabbani on Tuesday stated that when it comes to the process of accountability, no one is a  sacred cow  as everyone should be accounted under the same institution.
While talking to the media after offering condolence over the death of former federal minister Chaudhry Abdul Ghafoor with his son former LCCI president Zafar Iqbal Chudhry, Rabbani said that the role of democracy and democratic institutions has to be there when it comes to catering the current situation the federal government has placed its self in after the onset of the Panama Leaks.
He said that the system will improve if it remains functional. Raza Rabbani also complained to the government for not addressing the concerns of the Parliamentarians in regards to the Panama Leaks investigation.
He stated that to work on the recommendations made by the members of the Parliament is necessary to effectively deal with corruption in the country. Rabbani said the country needs democracy and democratic institutions and warned any violation of the Constitution will produce dangerous consequences.
He said that no matter how much slackness the democratic governments show in resolving the issues, the country has no choice but to continue with the current dispensation, as the system would improve only through democratic means. DNA