Neglected girls colleges deprived of staff and budget for second consecutive year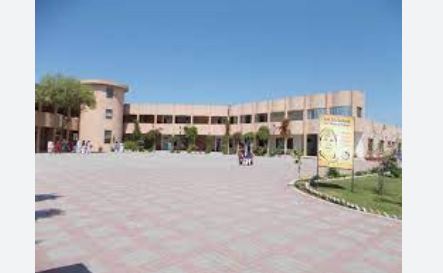 ISLAMABAD, Jul 16 (DNA): Islamabad Model College for Girls (IMCG) I-8/3 and IMCG I-14/3, two girls educational institutions, are facing severe neglect as they enter their second consecutive fiscal year without a recurring budget.
Despite being operational for over a decade, the colleges have only received a nominal budget allocation for operational costs, leaving them struggling to provide quality education.
According to sources, who insisted on anonymity told APP, IMCG I-8/3, which commenced operations in 2009, and IMCG I-14/3, which started functioning in 2012, have failed to secure a recurring budget for the colleges.
The Finance Division sanctioned 40 teaching and 32 non-teaching posts for IMCG I-14/3 and 32 teaching and 32 non-teaching posts for IMCG I-8/3, but no funds were allocated for the staff salaries.
Consequently, both colleges are functioning without their regular staff, relying on a few teachers and non-teaching staff who have borrowed from other girls' colleges under coercion to keep the institutions running.
However, this temporary solution has put additional strain on the colleges that provided the borrowed staff, exacerbating staff shortages in those institutions as well.
Ultimately, the education of students in these colleges is being negatively impacted due to the lack of adequately trained and dedicated teaching and administrative staff.
Moreover the borrowed staff, however, continue to receive their salaries from their parent colleges, resulting in a cumbersome process of dealing with minor issues such as accounts matters and day-to-day formalities.
The teachers and non-teaching staff have to contact their parent colleges, incurring additional time and transportation costs, thus negatively impacting their efficiency and the education of the students.
Furthermore, the colleges such as IMCG G-10/4 and IMCG F-7/4 from which the staff was borrowed are also suffering from a shortage of teachers, further deteriorating the quality of education provided.
An anonymous non-teaching staff member, compelled to work at one of the affected colleges, expressed his frustration, stating, "This year, once again, we are left without a budget. We receive our salaries from our parent colleges because this college has no allocated funds. We are constantly burdened with the need to approach our parent colleges for even minor issues regarding our pay, house hiring and loans.
The administration of the Federal Directorate of Education, responsible for addressing these issues, has displayed an alarming lack of concern and initiative, allowing the colleges to suffer. There seems to be no vision or effort to resolve the teachers' issues."
A teacher on the condition of anonymity said, "Unless swift action is taken to address the dire situation, the educational prospects of students attending IMCG I-8/3 and IMCG I-14/3, as well as the well-being of the teaching staff, will continue to be compromised"
"The education minister must demonstrate his commitment to education by rectifying this negligence of authorities and ensuring a prosperous learning environment for students and teachers alike." APP