Need to prepare ourselves according dimensions of science and technology: RCCI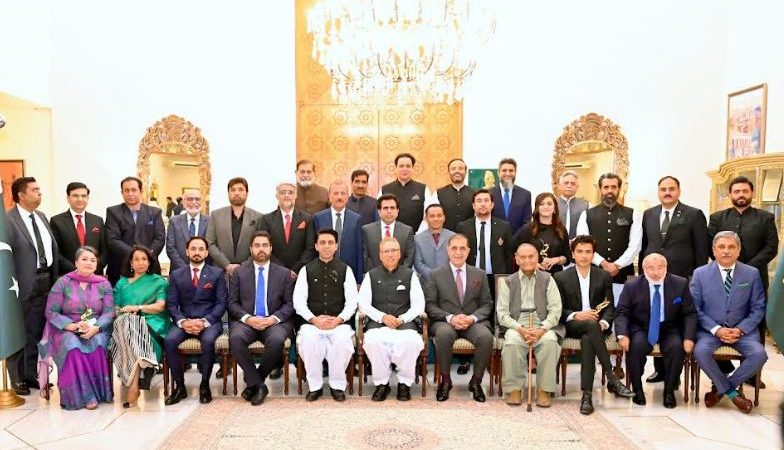 RAWALPINDI, MAY 7 /DNA/ – The Rawalpindi Chamber of Commerce and Industry (RCCI) has urged the stakeholders to prepare themselves according to the changing dimensions of science and technology.
"The education policy should be shaped according to the demand of the industry; the knowledge economy is currently leaving the sub-sectors behind." Tools like artificial intelligence and ChatGPT have revolutionized the world and we have noticed that human resources have been replaced by machines i.e. robots.
RCCI President Saqib Rafiq expressed these views at the"Education Excellence Recognition' ceremony arranged by the Rawalpindi Chamber of Commerce and Industry (RCCI) at the Aiwan-e-Sadr Islamabad.
President Dr. Arif Alvi was the chief guest of the ceremony.  The aim of awarding shields to institutions and personalities who have demonstrated outstanding performance in the education sector. A large number of industrialists including foreign ambassadors, academia from across Pakistan, personalities representing the social sector, officials of chambers of commerce, small chambers and women chambers were present on the occasion.
President Saqib Rafiq said that if we look at the data, nine out of ten companies in the world used to be oil companies, now there is only one, while the rest have been replaced by IT and science.
We need to make joint efforts and strong commitment to deal with new challenges. Where we are the fifth largest population in the world, we can also become the fifth largest economic power, he added.
Group leader Sohail Altaf said that unfortunately our literacy rate is the lowest in the region and the education budget is also less than other countries. Continuity of policies is imperative for the progress and development of all sectors, especially education, he added.
Chairman Waqas Bin Mehmud said that to move forward we have to encourage creative thinking.
Prominent personalities in the promotion of education and awareness and in social services include Shahzad Roy (Zindagi Trust), Dr. Amjad Saqib (Akhuwat), Zamurd Khan (Sweet Homes), Anwar Masood (Education and Literary Services), Kinnaird College, University of Azad Kashmir, Forman Christian College. The President  Dr Arif Alvi presented the shields to those who have played outstanding performance and role in the provision of services in education.