NCA celebrates the artistic brilliance of Tehreema Mitha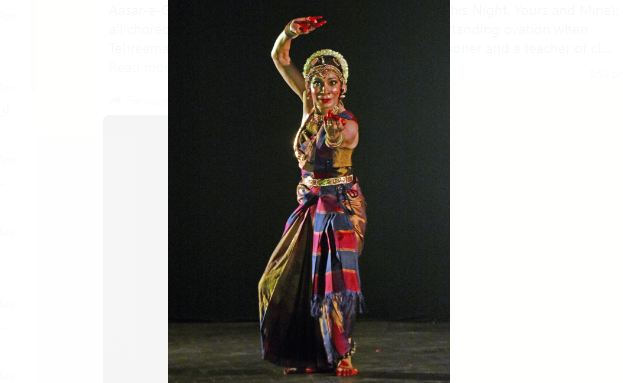 ISLAMABAD, OCT 29 /DNA/ – A memorable performance of dance by Pakistan's eminent dancer and choreographer Tehreema Mitha was hosted by the Vice Chancellor Prof. Dr. Murtaza Jafri at National College of Arts (NCA) Islamabad Campus on 28 October 2023. Tehreema, an alumnus of NCA and a practitioner of classical and contemporary dance. She performed 3 classical dances including Pushpanjali, choreographed by her and Main Na Boolongi and Jathiswaram, jointly choreographed with her mother.
In the second half, Tehreema performed three contemporary dances including Aasar-e-Ghaib, Ray Nu, and Yeh Raat Hum Donon Ki (This Night, Yours and Mine); all choreographed by Tehreema. The audience gave a standing ovation when Tehreema's guru and mother Mrs. Indu Mitha, a practitioner and a teacher of classical dance for over 6 decades, came on stage to pass the light of excellence to her daughter and only disciple to take on dance professionally. Tehreema is not only continuing her mother's legacy but taking it to new heights.
She did her first solo performance in 1986 and has been pursuing classical and contemporary choreography, dance for 36 years and counting, She composes the accompanying music and designs her own costumes along with the choreography.
Through her dance, besides the more traditional compositions, Tehreema also highlights contemporary issues such as women rights, honour killings, environment, and progressive interpretations of sufi traditions.
Tehreema Mith moved to the U.S. in 1997 and registered her Dance Company in 2001 and has performing across the globe for decades.
Tehreema continues to visit Pakistan and is always keen to promote and perform dance in the country of her origin. Through her work she creates a new universe in which the past and present do not collide so much as collaborate.
This evening was a great opportunity for the students and the residents of the twin cities to witness creativity and artistic excellence of Tehreema Mitha and they widely appreciated NCA for arranging this memorable event.