Nawaz felicitates Trump over victory in US elections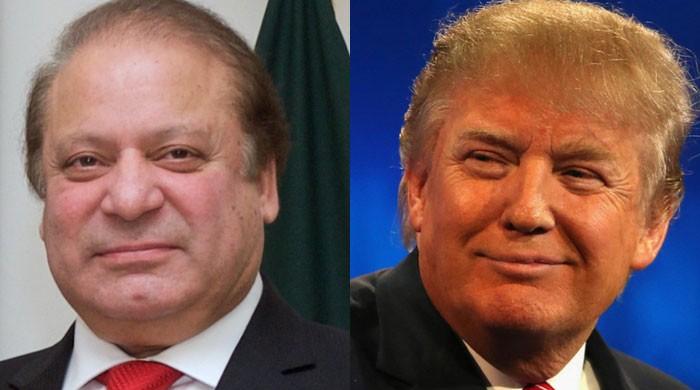 ISLAMABAD, NOV 30, (DNA) –  Prime Minister Nawaz Sharif Wednesday telephoned United States president-elect Donald Trump and felicitated him on his victory in the closely-contested US elections.
During the telephonic conversation, Donald Trump said he was ready to play any role that Pakistan wanted him to do to find solutions to the outstanding problems. He said it will be an honour and he will personally do it.
He said, "Pakistan is an amazing country with tremendous opportunities. Pakistanis are one of the most intelligent people."
On being invited to visit Pakistan by the Prime Minister, the US president-elect said he would love to visit the 'fantastic country of fantastic people'.
Earlier on November 10, two days after Donald Trump won the closely-contested US presidential election against Democrat Hillary Clinton, Pakistan had said it was looking forward to working with the new US administration of president-elect Donald Trump.
Congratulating Trump on his election victory, the Pakistan's Foreign Office spokesman had referred to the offer made by the president-elect while campaigning for White House.
Trump, in an interview with an Indian newspaper in October, had said he would be pleased to mediate between Pakistan and India.
"Well, I would love to see Pakistan and India get along, because that's a very, very hot tinderbox…. That would be a very great thing. I hope they can do it," he had said.
The spokesman, Nafees Zakaria, welcomed this offer to mediate by Donald Trump.  The FO spokesman further said that Pakistan had a multidimensional relationship with the US and wanted to strengthen it further.