Nawaz to steer country out of crisis: Maryam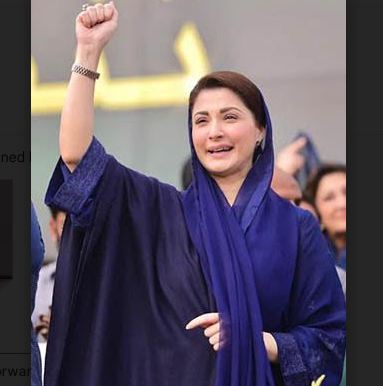 Says only anti-constitutionalists worry about Nawaz Sharif's return
Bureau Report
LAHORE, Pakistan Muslim League-N's Chief Organiser and Senior Vice President Maryam Nawaz claimed on Sunday Nawaz Sharif would restore Pakistan's economy and end terrorism after his return to the country.
She expressed these views while speaking at a public rally at Shahdra. "On October 21, the people will prove that the leader is only Nawaz Sharif who is coming to take Pakistan out of crises due to his vision and passion to serve the country," she highlighted.
"The reform of the system and the welfare of the people is the goal of Nawaz Sharif and he will save the people from inflation with the PML-N to start a new era of employment, peace and development for the youth and workers," she maintained.
She further said that Nawaz Sharif will be accorded rousing welcome upon his return adding only Nawaz Sharif can steer the country out of existing crisis.
She said Pakistan will embark on road to peace and progress when Nawaz Sharif will once again assume charge of the country.